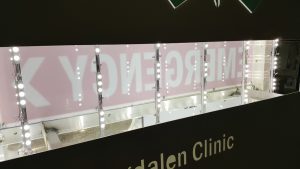 Fluorescent lighting is ubiquitous in existing signage across the country. Even with the continual growth of adoption to LED technology in new signs, over 80% of existing sign cabinets are still illuminated with T-12 fluorescent lamps. Retrofitting T-12 lamps to LED is a great opportunity to grow sales and add value to your customer's business.
This white paper will focus on how to sell LED retrofits while reviewing the key value drivers that will save your customer money and help you close business.
Download the white paper "How to Sell a T-12-to-LED Retrofit" and get selling today!