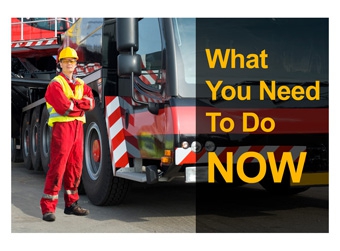 The International Sign Association is reporting that the Occupational Safety and Health Administration (OSHA) has taken the first steps in delaying the crane operator certification requirement due to take effect in November. While the rule has not technically changed, a key committee recommended OSHA delay the rule for one full year. If OSHA adopts the committee's recommendation—which is expected—the certification would take effect on November 10, 2018.
The hang up is over some language in the rule and the delay is expected to clarify that confusion. That said, OSHA may make additional changes as well. OSHA will require companies that have mobile cranes have their operators certified.
ISA's Kenny Peskin spoke at the hearing in which the committee voted to delay the rule and will continue to monitor the issue. Click here to learn more.