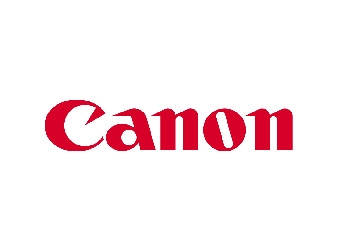 Twice a year, Buyers Laboratory LLC (BLI) recognizes printing hardware and software that deliver outstanding performance within their respective industry categories. Canon U.S.A., Inc., a leader in digital imaging solutions, announced that it has received three Summer 2014 Pick awards from BLI for select imageRUNNER ADVANCE products as well as the Outstanding Education Solution Pick award for the Intelligent Grading Solution and an Outstanding Achievement in Innovation award for the Scan to Worldox solution.
"Canon is honored to be recognized with three BLI Summer Pick awards as well as an Outstanding Achievement in Innovation Award and an Outstanding Education Solution Award," said Junichi Yoshitake, senior vice president and general manager, Business Imaging Solutions Group, Canon U.S.A., Inc. "Receiving these awards is a testament to Canon's commitment for not only our exceptional MFP devices, but our versatile and innovative software solutions as well."
These awards include:
Canon imageRUNNER ADVANCE C7260 MFP: Outstanding 51- to 60-ppm A3 Color MFP
Providing outstanding color quality and helping to increase productivity in high-volume office environments, the imageRUNNER ADVANCE C7260 MFP offers an easy-to-use interface, seamlessly integrated solutions such as uniFLOW software and cloud-based connectivity as well as powerful performance to help users increase workflow efficiency.
Canon imageRUNNER ADVANCE 4251 MFP: Outstanding 51- to 60-ppm A3 Monochrome MFP
Created to help integrate business processes and streamline tasks, the Canon imageRUNNER ADVANCE 4251 MFP was designed for busy workgroups that demand outstanding versatility. This device provides advanced performance, custom solutions, easy system configuration and cloud connectivity and helps streamline workflows.
Canon imageRUNNER ADVANCE 8205 MFP: Outstanding 90+ ppm A3 Monochrome MFP
The Canon imageRUNNER ADVANCE 8205 MFP can help provide fast operational times, reliability and built-in intuitive features to light production and CRD environments such as high-volume offices, in-plant reprographic facilities, and print-for-pay businesses. These benefits help provide a streamlined production process helping to maximize productivity.
Scan to Worldox Solution: Outstanding Achievement in Innovation
Helping satisfy the need for document integration in the legal sector, Canon has partnered with Worldox to bring a solution that allows for documents to be sent to the Worldox Document Management System directly from a Canon imageRUNNER ADVANCE device. This powerful, embedded application enables staff to quickly and easily profile and scan documents to various file stores, promoting security, collaboration and convenient accessibility to documents.
Intelligent Grading Solution by Canon: Outstanding Education Solution
The Intelligent Grading Solution can help schools and teachers keep pace with the increasing demands in education today by providing an easy, efficient way to create and grade exams. This intuitive solution is a cloud based solution that works with imageRUNNER ADVANCE MFPs to help streamline the test grading process and provide in-depth analysis on student, class and exam performance to help teachers discover learning gaps and empower faculty to focus on student achievement.
"Whether it's the control panel, print drivers, or user maintenance tasks, ease of use is consistently a stand-out strength for Canon," said Pete Emory, manager of laboratory testing, BLI. "The imageRUNNER ADVANCE 8205 especially stood out for its productivity—a particularly important factor for the high-volume environments the device is geared towards. It was the most productive device in its competitive group when producing booklets and outperformed the majority of competitive devices when printing BLI's job stream, which simulates printing in a busy office environment."