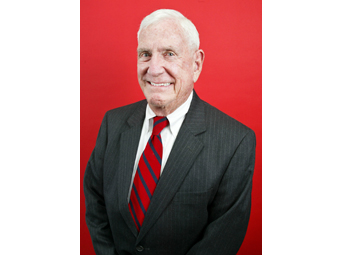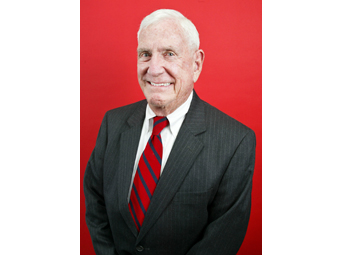 Cooley Group Chairman Robert P. Siener, Jr. recently celebrated 65 years with the company. He is one of the longest-serving active Chairmen in the US, and sits alongside other successful octogenarians serving as Chairmen, including Warren Buffett (Berkshire Hathaway), J.W. Marriott, Jr. (Marriott International), David H. Murdock (Dole Food Company), and Sumner Redstone (CBS Corporation).
Siener has seen the Cooley Group evolve from a Rhode Island-based sign and awning manufacturer to a global designer, developer, and manufacturer of high-performance, sustainable, engineered membranes for some of the world's highest-profile advertising, chemical containment, military, and environmental protection initiatives in more than twenty countries.
Siener joined Cooley in 1947 following his tours of duty with the US Navy. He served as Cooley's president from 1960 to 2011, before assuming the role of Chairman of Cooley, where he now works alongside current President and CEO, Daniel Dwight.
"I have been very fortunate to have worked with many outstanding, talented individuals," said Siener. "We have always been a chemistry company focused on taking truly talented people and focusing them on developing innovative solutions that perform beyond our customers' expectations."
Some of the ways Cooley has endeavored to go beyond customers' expectations have been with a number of notable initiatives over the years. These include designing Times Square's first solar-powered billboard and developing a sustainable stadium wrap for the London 2012 Olympics.
"At Cooley, we talk about the importance of innovative solutions and Bob's career is a living testament to the importance of 'new, new, new,'" said President & CEO Dan Dwight. "It is a pleasure working alongside him as he continues to be an inspiration to everyone at Cooley as well as the industry as a whole."