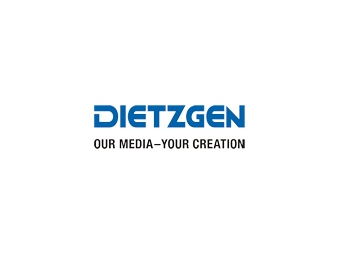 Dietzgen Corporation announced today that it has purchased the Magic® digital imaging business from Coveris™. The purchase includes Magic® brand families of Museo®, Magiclee®, and Jet Set. The acquisition will bring the strengths of Dietzgen Corporation, specifically converting and distribution, to Magic, one of the most recognized brand families in the digital imaging market.
With a series of seven acquisitions over the past seventeen years, Darren Letang, owner of Dietzgen Corporation, has created a nationwide footprint of converting and distribution for the North American print markets. After recognizing the need for local converting and distribution of paper for the reprographics Industry in 1990, Letang spent the past twenty-five years building a national footprint with dedicated facilities in Tampa, Florida; West Haven Connecticut; Houston, Texas; Charleston, Illinois; Corona, California; and Atlanta, Georgia.
The investments Letang has made in infrastructure, including facilities, equipment, systems and staff, have been extensive. "We are now ready to take our infrastructure and breathe new life into the Magic brand", says Letang. "We are going to bring back the Magic!"
"We expect a very smooth transition", says Ed McCarron, Vice President Digital Imaging for Coveris™. "Dietzgen has been a valued partner for Magic, converting and distributing Magic brand products for the past four years. The Magic Team is excited about the leadership, distribution and vision the Dietzgen organization will bring to the Magic brand."
As part of the acquisition, Dietzgen has signed a supply agreement with Coveris™. This ensures the same quality coatings and products that have been the foundation of the Magic brand for twenty-five years will continue well into the future.