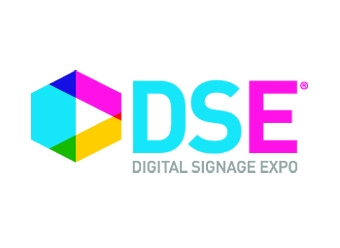 Digital Signage Expo (DSE), the world's largest International Tradeshow and Educational Conference dedicated to digital signage, interactive technology and digital out-of-home networks (DOOH), will present a total of sixty all-new targeted Industry Roundtable discussion groups at DSE 2014 February 12 & 13.
Digital Signage Expo's Industry Roundtables are popular because they not only offer an intimate and informal forum in which a peer presenter or industry professional shares new and relevant information about digital signage within the industry category, but also because a free-wheeling discussion ensues that allows end-users, agency professionals, brand marketers, and commercial integrator and installer attendees to exchange information and ideas specific to the industry in which they work, including:
+ Ad Agencies & Brand Marketers
+ Arts, Entertainment & Recreation
+ Banking & Finance
+ Corporate Campus
+ Digital Out-of-Home Networks
+ Educational Facilities
+ Government
+ Healthcare
+ Hotels & Casinos
+ Museums
+ Public Spaces (Indoor & Outdoor Venues)
+ Restaurants & Drinking Places
+ Retail
+ Stadiums & Arenas
+ Systems Integrators & Installers
+ Transportation
Seating is limited to nine attendees per table. For more information on specific Industry Roundtable topics scheduled between 11am-3pm Wednesday & Thursday, February 12 & 13, see http://www.digitalsignageexpo.net/industry-roundtables.
Richard Lebovitz, Educational Director for Exponation, LLC, which produces DSE, said,
"Seats for the Industry Roundtables sell out quickly because attendees appreciate and enjoy the opportunity for the kind of thoughtful discussion that takes place between peers with similar interests. They also enjoy the benefit of speaking directly with an industry professional who can provide expertise on a particular topic."
Seats for the Industry Roundtables are limited, so go to www.digitalsigangeexpo.net and click on the "REGISTER NOW" icon to reserve your seat or to register for the entire DSE 2014 Conference and Trade Show.