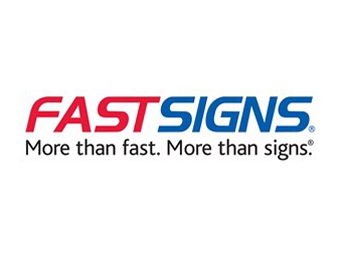 "Canada has been—and will continue to be—a huge growth market for FASTSIGNS, so we're excited about our expansion so far this year," said Mark Jameson, EVP of Franchise Support and Development, FASTSIGNS International, Inc. "There are ample opportunities to strengthen our presence through franchise development in key markets such as continued expansion in Ontario, British Columbia and Alberta provinces and planned aggressive growth in Quebec. We are looking for qualified single unit and a Master or Area Developer for Quebec- franchisees to help us grow our footprint across Canada."
Donna Bilodeau and Jackie Raymond have owned and operated the FASTSIGNS center in Windsor, Ontario, for nearly two decades. Prior to opening their location, both had years of experience in customer service, management, graphic design and printing, and purchasing their FASTSIGNS location was a natural fit. Since 2000, the business partners have reported record growth and profit from their business.
"Joining the FASTSIGNS family was one of the best decisions we've made, the brand has a fantastic community of people who support us," said Bilodeau. "We didn't know enough about what we were getting ourselves into before leaping ahead, but everything we learned about business operations and how to navigate this specific industry we attribute to the continuous support we've received from our mentors through FASTSIGNS."
For any existing business looking to expand into this fast-paced market, FASTSIGNS gives the added support and training needed to make the process smooth. Whether an existing print-based business or a photography studio, FASTSIGNS' co-brand centers receive the same assistance as any new franchisee, with the added bonus of being able to exclude established revenue streams, outside of the FASTSIGNS core business offering, from future royalty payments. Both the co-brand franchise opportunity and conversion can be started with only $15,000 down on the initial franchise fee.
For information about the FASTSIGNS franchise opportunity, contact Mark Jameson by emailing [email protected] or calling (214) 346-5679.