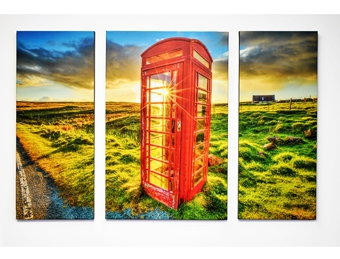 Fisher Textiles, a leading supplier of fabrics for digital printing, has added a semi-glossy artist print canvas, style GF 4395, to its lineup for Solvent, Latex and UV printing. GF 4395 Semi-Glossy Art Canvas has a specially designed top coat that provides a wide color gamut and offers consistent photo quality imaging.
This style is comparable to the company's extremely popular GF 4394 Art Canvas but with an added sheen.
This canvas weighs 11 oz/yd2 and is stocked at 126 inches wide.
In-house slitting capabilities allow Fisher Textiles to slit to the width of your printer.
Suggested applications include indoor banners, fine art reproductions, retail displays, and wall coverings.
Free sample rolls are available for testing. Call 704/821-8870 or email [email protected] to request yours today.