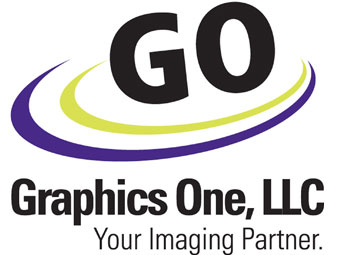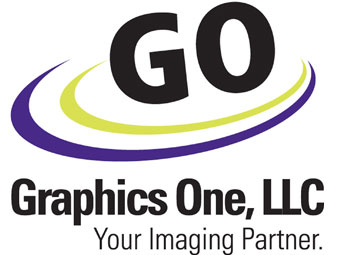 Graphics One, LLC
(GO) is launching its GO EcoColor Metallix ink, a new high speed metallic silver eco-solvent ink. GO will be demonstrating its metallic ink technology at the 2012 NBM Show in Long Beach, CA using the GO AquaMax 54-inch 8-color channel eco-solvent printer.
GO's Metallix is a high speed metallic eco-solvent ink featuring an aluminum nano-pigment technology that offers outstanding and brilliant metallic imaging with value pricing. One of the great features of GO's Metallix ink is its pour-over capability meaning it is compatible with any printer using existing OEM metallic ink with generally no flushing needed. Additionally, GO's Metallix ink does not require constant agitation to work. GO EcoColor Metallix is a direct replacement for Roland, Mimak and GO printers using metallic inks.
GO's Metallix ink provides brilliant metallic imaging with full color capability by mixing CMYK, Lc and Lm for thousands of metallic colors with standards including gold, silver, chrome and bronze. GO's Metallix ink also boasts low ink maintenance since no constant ink agitation is required, just a gentle back and forth cartridge shake once a week.
According to Christian Sam, GO Marketing, "One of the most remarkable features of GO Metallix ink is how the advanced aluminum technology impacts the overall performance of printers. For example, users of this ink can now print at full production speed of 720×720 dpi, not the slow speed associated with current OEM inks. Furthermore, this ink is pour-over and does not require the constant agitation other OEM inks require…and all this at lower pricing."
GO's EcoColor Metallix ink offers wide media compatibility for both coated and uncoated substrates including adhesive vinyl, clear window cling and apparel transfer film for applications such as metallic outdoor or indoor graphic signage, metallic stickers, decals, brochures, transfers for apparel, window graphics, POP, car decals, car wraps and many other unique applications.
Priced at a great value price point of $165 for a 220mL cassette, GO's EcoColor Metallix ink is over 30% less expensive than other OEM metallic inks. GO Metallix will start shipping in August 2012.