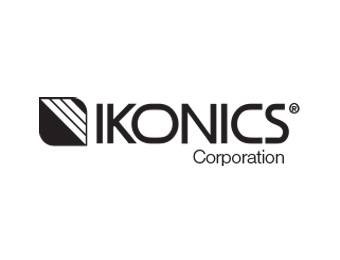 IKONICS Corporation (Nasdaq:IKNX), a West Duluth, Minnesota-based imaging technology company, announces that Ben Stewart, a 2015 Denfeld High School graduate, is the recipient of the first IKONICS Scholarship, which awards $2,500 a year for up to four years of higher education.
"The IKONICS Scholarship reflects the value we place on making wise investments," said IKONICS CEO Bill Ulland. "We've made critical investments in the future of our business, building a new manufacturing hub in Morgan Park that will be expanding soon to meet the needs of our expanding Advanced Machining Systems business.
"The IKONICS Scholarship is an extension of our investment philosophy. We also are investing in a successful future when we support our community, our educational system and our students."
Stewart is the first recipient of the IKONICS Scholarship, which will be awarded each year to a graduating Denfeld High School student.
"IKONICS is proud of the commitment to education that Ben has demonstrated," said Ulland. "Ben is an excellent choice for our first scholarship recipient, and we are looking forward to seeing his progress."
IKONICS began as a small screen-printing business in the 1960s; since then, the company has translated its expertise in imaging technology into the manufacture of products that serve the automotive, aerospace and electronics industries, as well as more traditional imaging industries, like screen printing and decorative glass etching.
Proudly headquartered in Duluth for more than fifty years, IKONICS has become an international leader in the development of imaging technologies by investing in ongoing research to support future development.
Ulland notes that approximately 25 percent of IKONICS employees are Denfeld High School graduates. IKONICS Corporation worked with The Greater Denfeld Scholarship Foundation to establish the IKONICS Scholarship, which will be awarded to one graduating Denfeld senior each year.