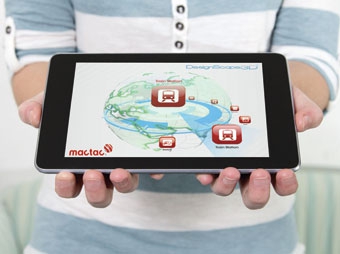 Mactac® Distributor Products has released its mobile app, DesignScape3D™, for iPad users via the App Store.
DesignScape3D is a three-dimensional, interactive world, specifically designed to help wide format printing professionals, designers, and their customers specify the right pressure-sensitive print media for a variety of graphics applications. DesignScape3D offers users six environments to choose from including: retail, stadium, home décor, train station, trade show, and mobile.
The app is essentially a 24/7 graphics application consultant, it offers:
Product literature and information
Alternate product suggestions to fit your needs
Spec sheets
Email product information directly from the app
"DesignScape3D is a great way for users to engage, specify and sell more effectively," stated Rick Moore, general manager, Mactac. "Now available via the App Store for iPad users, the app is built around common graphics applications and is meant to provide additional installation ideas for nearly any use. DesignScape3D is easy to navigate, fun to use and provides design inspiration at your fingertips."
DesignScape3D is also available for Android tablets, Windows® and Mac Computers.