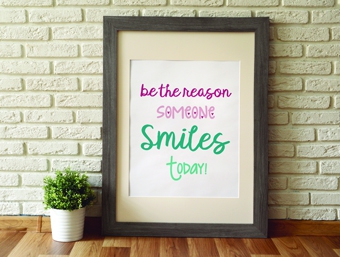 The new matte finish in ORACAL® 641 is offered in twenty-one of the most popular graphic film colors available. The matte surface of this film is perfect for suppressing unwanted reflections on indoor directional signage, P-O-P displays, window graphics and short-term outdoor general signage. It is not recommended for vehicle applications.
ORACAL® 641 new matte colors:
000M Matte Transparent
010M Matte White
021M Matte Yellow
031M Matte Red
034M Matte Orange
040M Matte Violet
041M Matte Pink
049M Matte King Blue
050M Matte Dark Blue
054M Matte Turquoise
055M Matte Mint
063M Matte Lime-free Green
070M Matte Black
071M Matte Grey
073M Matte Dark Grey
080M Matte Brown
086M Matte Brilliant Blue
090M Matte Silver Grey Metallic
091M Matte Gold Metallic
312M Matte Burgundy
429M Matte Carnation Pink
To request an ORACAL® 641 Economy Cal Matte Color Card (not color chart) please click here.