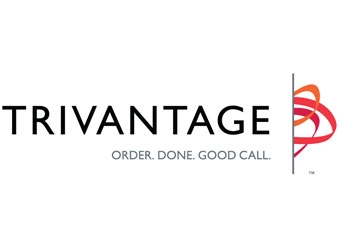 Trivantage®, the one-stop source for fabricators in the marine, awning and furniture industries, has added the durable and versatile shade sail fabric, Sunbrella® Contour, to its product offering, giving fabricators another option for creating beautiful and functional shade designs. The knit-textured fabric can also be used in canopies, windscreens, casual furniture and marine applications.
"Striking a balance between style and performance is key for any fabricator," said Steve Daegling, industrial products manager with Trivantage. "Sunbrella Contour bolsters our already diverse selection of shade and marine fabrics and hardware, supporting our mission of making ordering quick and simple."
Sunbrella Contour fits a wide variety of shapes and angles found in shade sail designs, but it can also be used for casual furniture or marine applications such as cockpit awnings, bimini tops and fender covers, when a higher end look is desired.
It blocks about 95 percent of harmful ultraviolet rays and is engineered to allow water to pass through its surface, making it optimal for applications where shade, not rain protection, is the priority.
The product features 15 colorways ranging from earthy tones to premium bright colors, all of which are bleach cleanable for easy maintenance. It features excellent lay-flat characteristics for easy fabrication, and can take SGS graphics, making it ideal for choice for restaurants, hotels and other businesses in need of outdoor branding.
Sunbrella Contour comes in 28-yard rolls that are 120 inches wide. The product is backed by a ten-year limited warranty for color and strength.