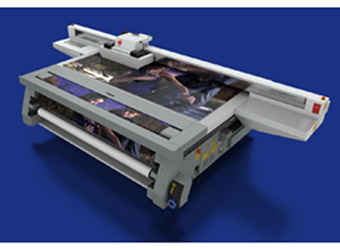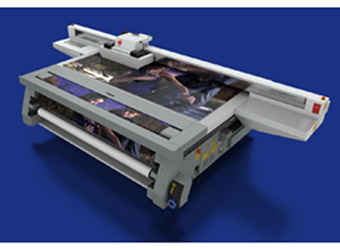 Océ, an international leader in digital document management and a Canon Group company, recently celebrated shipping unit number 3000 of its Océ Arizona® Series of UV flatbed printers.
"The innovation of this product platform has certainly been proven over the last several years," said Tom Egelund, Océ Executive Vice President Wide Format Printing Systems. "Customers are initially attracted to the Océ Arizona Series because of the superior image quality and the variety of applications that can be produced. Many of them are now return customers, purchasing additional Océ Arizona printers to meet production capacity requirements as their businesses grow. It is the most popular UV flatbed printer series in the world.
"The tremendous success of the Océ Arizona flatbeds encourages us to serve an increasing number of customers in the wide format graphics market with new and innovative systems and software."
The first system in this series—the Océ Arizona 250 GT printer—was launched in September 2006 at the Specialty Graphic Imaging Association (SGIA) annual convention. There it won the Vision Award, which is given to an exhibiting manufacturer whose new product has the best chance of positively impacting the digital imaging industry. The decision was based on the product's relevance to the market, potential industry influence and prospective value to the product's end users.
Océ Arizona Series UV flatbed printers have accumulated twenty-eight industry awards to date from organizations throughout the world, including eight SGIA Product of the Year awards. These awards validate the quality and innovation built into every Océ Arizona Series printer. Two of the series, the Océ Arizona 550 XT and the Océ Arizona 318 GL, are currently on show at drupa 2012.
The Premier UV Flatbed Product Family
The Océ Arizona Series includes the five current models listed below. Each model can be equipped with White Ink and Roll Media Options.
Océ Arizona 550 XT: extra large table, high-volume production
Océ Arizona 550 GT: standard sized table, high-volume production
Océ Arizona 360 XT: extra large table, mid-volume production
Océ Arizona 360 GT: standard sized table, mid-volume production
Océ Arizona 318 GL: standard sized table, low-volume production