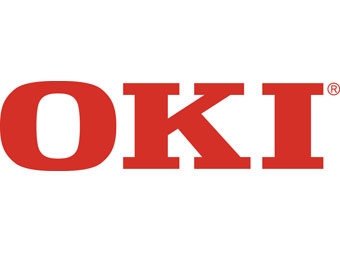 OKI Data Americas – a leader and innovator in LED digital printing – announces its participation in and platinum sponsor of the upcoming Graphics of the Americas Exposition and Conference.
There in booth 201, OKI Data will debut professional printing solutions and finishing options developed for the graphic arts and production and specialty printing markets. Graphics of the Americas 2015 will take place February 26 through 28 at the Miami Beach Convention Center in Miami Beach, FL.

OKI Data continues to transform the commercial printing market with the introduction of its original digital printing technologies. At Graphics of the Americas, OKI Data will debut the C931e, C941e, C931DP and C941DP – part of an enhanced line of digital color printers within the Multimedia Production Platform. In addition, OKI Data will demonstrate select devices from its impressive line of digital web and envelope presses.

The following will be demonstrated by OKI Data in booth 201:
C931e and C941e – These new, full-color devices deliver enhanced feature sets, speed, and superior output quality. Optional EFI® XF server or Harlequin™ raster image processor (RIP) for advanced color and job management. The unique five color printing capabilities of the C941e with white and clear gloss toner make it a real game-changer.
C931DP and C941DP – Including all the new, enhanced feature sets, speed and superior output quality as the C931e and C941e, the Digital Press (DP) configurations have the added benefit of an envelope feeder and conveyer accessory. The feeder handles up to 10" x 13" sheets, a wide range of specialty and custom media, and many types of envelopes at a high speed.
C711DW Digital Web Press – The C711DW digital, roll-to-roll label printing system handles a variety of substrates including paper, polyester and vinyl at widths of 6.5 to 8.5 inches in rolls and a maximum outside diameter of 14 inches. Finishing options include digital die cutting and lamination to deliver a complete, cost-effective, digital label printing production system.
pro900DP Digital Envelope Press –The pro900DP/905DP is a color–matching digital printer with a short–run production press that handles tabloid–extra (12 inches-by-18 inches) sheets, a wide range of specialty and custom media, and many types of envelopes at a high speed and high quality. Delivering consistent professional–quality color through OKI's HD Color printing technology, this device automatically calibrates colors and supports PANTONE®, SWOP®, Japan Color, Euroscale and custom ink simulations. That, and up to 1200 x 600 dpi resolution, enables the pro900DP/905DP to deliver fine details regardless of the media type.
Kompac™ Elite Label 10 – A small footprint, UV/aqueous label coating and priming system that provides protection and improved appearance, creating premium labels from low cost substrates. The system is easy to operate and only takes a minute to change coatings. The system can run in-line or offline and has a maximum width of 10" and a maximum speed of 80 feet per minute1.
"OKI Data is pleased to be sponsoring and participating, once again, in the graphics and communications industry's most premier event," said Rich Egert, Vice President of Global New Business Development and General Manager of the Strategic Technology Provider Business Group for OKI Data Americas. "Disrupting the market with the enhancement of our C931e, C941e and associated envelope versions, OKI solidifies its position as a leader and innovator in digital color printing technologies as well as our commitment to the graphic arts and commercial printing markets."

Celebrating 40 years, Graphics of the Americas is one of the printing industry's largest annual combined exposition and education events in the US. Graphics of the Americas is a unique event that attracts printers, designers, and creative professionals from more than 80 countries. The expo provides attendees with access to leading suppliers and manufacturers in prepress, printing, wide format and digital, finishing, converting, label and mailing technologies, as well as design and marketing. The conference offers educational programs and seminars on the latest trends, products and solutions within the printing industry.

OKI Data products are built on parent company OKI Data Corporation's history of leadership and innovation. Most of OKI Data's color printing solutions feature Single Pass Color™ as well as proprietary digital LED and HD Color technologies. These technologies allow OKI Data Americas to manufacture products that require fewer moving parts for increased reliability and outstanding color output quality.

OKI provides live2, toll-free technical support 24 hours a day, seven days a week, 365 days a year, with agents based in North America. In addition, OKI Data live chat feature is available to customers within the US and Canada seeking online support on weekdays during normal business hours within the Eastern time zone.
For more information regarding the innovative OKI proColor™ Series, call 1-855-654-6777 or visit www.okidata.com/procolor.