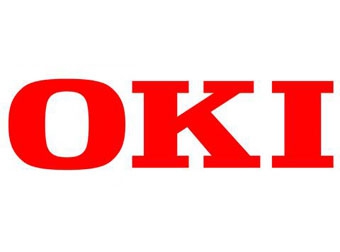 OKI Data Infotech Corporation, an OKI Group company specializing in the wide format printer business, introduces the ColorPainter™ E-64s, a 64-inch wide-format printer equipped with its proprietary low-odor, eco-solvent SX ink designed for low to mid-volume sign and graphics business in the global market.
The printer will ship beginning in late October.
The printer is affordable, which keeps costs of adoption down. It also provides the advantage of OKI's advanced SX ink and proven print technologies, warmly received in the higher-end, production devices: ColorPainter M-64s (64-inch) and ColorPainter H3-104s (104-inch). Low-odor SX ink improves working environments while achieving a wide color gamut, vivid glossy prints, high-density color, superior outdoor durability, and low operating costs, making it ideal for a broad range of interior and exterior applications from vehicle wraps to backlit displays.
The ColorPainter E-64s inherits certain features from the higher-end models, including automatic print adjustments using optical color sensors that automatically perform both media advance and bi-directional position adjustment; Smart Pass Technology 4 (SP4),1 which realizes stable, high-quality printing through optimal dot size; and Smart Nozzle Mapping 3 (SNM3),2 which automates the process of nozzle compensation, something previously done manually. It is a powerful tool for customers to improve workflows and efficiency.
View a video of the ColorPainter E-64s in action.

*1:
Smart Pass Technology 4
The function can effectively reduce overspray and eliminate pass-to-pass banding with improved algorithms and masking technology.
*2:
Smart Nozzle Mapping 3
The function can eliminate the effect of clogged nozzles on the print quality as well as securing continuous printings with even better stability.