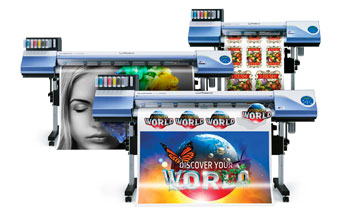 A s I approach my thirty-ninth year in the sign business, I have decided to streamline a few things.
A long, long time ago, I was a "young pup" eager to make a difference by serving my accounts with exemplary service and high-quality products. I still have that ambition; however, by focusing on my key accounts, I can raise the bar even higher.
My favorite sign product today is digitally printed decals. Not only can I create beautiful decals, I can also perimeter-cut the decals I have designed. Now no longer limited to square and rectangular decals, our company (The InterSign Company in Houston, Texas) can create any type of "free-form" decal.
Most of our custom perimeter-cut decals are in the 4-by-6-inch to 12-by-24-inch range. (However we can also print a 48-by-144-inch full-color decal, if you would like to have one!)
We are proud to be a one-stop shop for a couple of hundred clients to date, and we love to show them the high-quality decals we have printed, laminated, and perimeter-cut at our location.
We also offer design services for our clients who want to go to the next level in quality and design. This added value is extremely important when our customers and clients want to create a high-impact design for their decals.
Digitally printed color decals on high-performance vinyl is the most cost-effective solution to advertise, market, and promote your product or service, hands down!
If you are new to this product or service, jump in as soon as possible. If you are not a skilled graphic designer with an advertising agency mentality, then you should look for a technician who can create the print-and-cut files for you.
There has never been a better time than the present to market these highly custom, perimeter-cut decals. Your customer and clients will see the difference immediately, and they will appreciate the extra time and effort you have taken to make these decals memorable. For added longevity, we also offer our laminated perimeter-cut decals, which are extremely durable.
Your clients are ready for more impactful designs and products that will command attention, and with these decals, you could be the industry leader in your marketplace.
Speaking of marketing, you will need a source of advertising to promote your digitally printed decals.
Samples sell! Chances are your existing customers are already buying roll labels, and you can add your own personal style and technique to persuade the others to give you a chance at their label printing. The most cost-effective way to do so is to print about six rolls of totally different roll labels and mail the six different decals to your established clientele.
Always start a new sales campaign in your local market. Your marketing materials should consist of several small rolls of perimeter-cut, digitally printed decals. Create one small roll of plain vanilla decals to establish a base line.
Next raise the bar a little. Show your clients your level two, your level three, and your top-of-the-line, flat-out awesome perimeter-cut digitally printed decals. This is the level where your profits exist.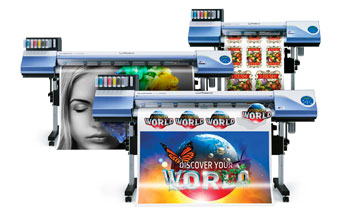 Creativity will propel you to additional clients and increased sales, if you market nice, clean, and effective decals.
Another way to increase awareness of your perimeter-cut decal products is to market them to your entire client base.
Perhaps you have been in a successful digital printing environment for five, ten, or fifteen years. This is a tremendous base of business opportunities.
Your sales market could be small, medium, or large, however the ability to persuade new and existing clients to buy from you is in your hands.
Be likeable. Be on time. Dress at a level higher than the typical printing salesperson. Create a symbiotic selling environment where everyone wins.
And make sure your sales materials are up-to-date and cutting edge. We have all seen the "same-old, same-old" brochures and fliers. Well nothing will beat handing an actual printed and perimeter-cut decal to your client. Sell your client on the high quality of digital print vinyl.
Next entice them on the very valuable perimeter cutting. Trust me, you will see that this is the real money-maker!
By Mark K. Roberts. If you have any questions or comments about this article, please email Mark at [email protected]