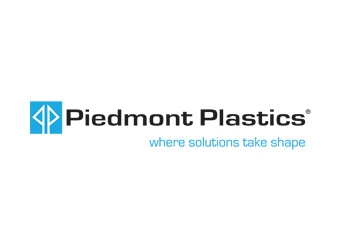 Piedmont Plastics®, a premier North American distributor and convertor of plastics sheet, rod tube, and film products, announces its new partnership with Gemini, a wholesale manufacturer of sign components. This new partnership will enhance Piedmont Plastics product offering to their sign-industry customers across North America.
Gemini's GemTrim™ is a leading sign product in the industry, which is primarily used in channel letter applications. GemTrim is bondable to both acrylic and polycarbonate sign faces with a variety of custom colors and lengths.
Piedmont Plastics will carry the entire line of GemTrim™, including 3/4-inch, one-inch, and the newest addition of two-inch-wide rolls. GemTrim bonds easily, is UV stable, and won't fade, crack, peel or delaminate. Additionally Gemini has an industry leading selection of twenty-six standard colors available.
"Piedmont Plastics is excited to offer the line of Gemini products to our sign customers," says Gary DiFazio, director of Market Development at Piedmont Plastics. "GemTrim is a natural fit for channel letter manufacturers, since we sell aluminum coil, AluPOLY ACM for letter backs, and LEDs. The Gem Trim colors, sizes, and custom capabilities allow us to better service our customers and it's made in the USA."
For more information, visit www.piedmontplastics.com or contact Jake Whitfield at [email protected].