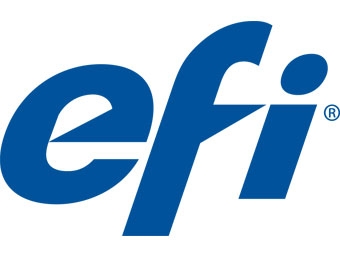 EFI, a world leader in customer-focused digital printing innovation, announced that retail point-of-purchase management, production, and logistics company Madden, Wood Dale, Ill., is streamlining its print manufacturing workflow operations with the purchase of a complete EFI Monarch™ print MIS/ERP suite.
Madden executives completed the deal this week at Graph Expo, North America's largest annual printing trade show, in Chicago. The MIS/ERP software will be implemented in 2015 and will give Madden, a company that provides both printing and marketing logistics services to blue chip brands like Miller Coors, more-complete ERP management capabilities.
"With EFI Monarch, we can begin offering best-practice functionality and a consolidated system to manage manufacturing," said Madden IT Director Allan Furman.
The company is installing Monarch modules for estimating, order management, planning, shop-floor data collection, and accounting. The management and sales team will also leverage EFI Monarch contract management and Customer Relationship Management (CRM) tools to provide its sales team with new capabilities and access.
"Our Monarch implementation is designed to simplify the process needed to manage contract-based pricing for our accounts," Furman said, "Plus it will give our sales staff more real-time information, which is important because it creates more transparency in our operations for the sales team members who directly serve our clients."
The Monarch system will replace several legacy, proprietary software systems at Madden, as well as existing third-party ERP software that is not developed for print manufacturing. The Monarch system also will integrate with an existing EFI PrintFlow® Dynamic Scheduling system in use at the company.
The purchase announced today is one of several recent EFI technology investments by Madden. The company expanded its digital superwide-format inkjet printing capabilities earlier this year with the purchase of a 3.2m EFI VUTEk® GS3250r roll-to-roll UV inkjet printer. The purchase has helped fuel continued growth in digital printing for the company and, last week, Madden installed its second VUTEk printer, a 3.2m EFI VUTEk GS3250 hybrid flatbed/roll-to-roll UV inkjet printer.
Both printers operate using advanced, EFI Fiery® proServer digital front ends that can be integrated into Madden's Monarch system for streamlined, integrated and efficient workflow management. EFI Monarch also integrates with leading prepress software platforms, including Agfa Apogee, Heidelberg Prinect and Kodak PRINERGY, giving users greater centralized control in hybrid offset and digital print production environments.
"Graph Expo could not have been a more exciting show for us, considering that we have this important new opportunity to continue building our relationship with a leading P.O.P provider like Madden," said Gabriel Matsliach, senior vice president and general manager, EFI Productivity Software. "The advancements we will deliver to Madden reflect some of industry's best R&D innovations around end-to-end business and production workflows, and we look forward to helping this valued customer drive continued productivity and value with our MIS/ERP software, Fiery production and inkjet printing products."