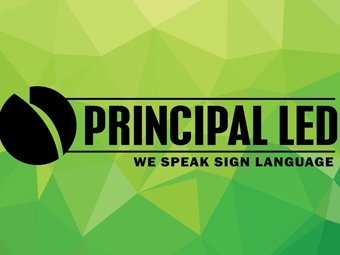 • Walk you through the retrofitting process
• Discuss which solution is best for different projects
• Help you communicate the benefits of retrofitting to your customers
• Show you tools and resources to make your next retrofitting project a breeze
The P-LED Academy™ Webinar focusing on "Retrofitting 101" will take place September 27, 2017, from 1 p.m. – 1:30 p.m. CDT. This FREE informative webinar will explain how sign companies can quickly and economically retrofit fluorescent to LEDs. Register online today:
https://attendee.gotowebinar.com/register/5030589338233862147?source=PR
Principal LED created P-LED Academy™ to focus on educating the sign industry on all things LED. This webinar is open to sign shops and anyone interested in learning more about retrofitting.
To learn more about Principal LED and its extensive collection of LED sign products and helpful services, visit www.p-led.com or call (325) 227-4577.