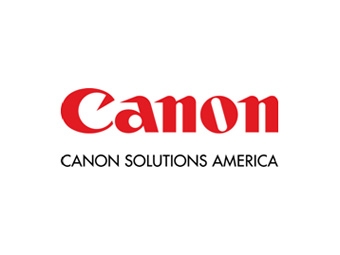 Canon Solutions America, Inc., a wholly owned subsidiary of Canon U.S.A., Inc., today announced that ABCO, Inc., a print and marketing services provider based in Dallas, Texas, has installed two Océ VarioPrint 6200 digital perfecting systems.
Founded as a trade bindery by Harry L. Kaplan in 1956, ABCO quickly grew to become one of the area's most respected print service providers. Consistently focused on innovation, Kaplan prided himself on keeping ABCO on the cutting edge of technology. Over the past six decades, the company evolved from a provider of bindery services for the trade to high-end digital color printing. Along the way, ABCO found its niche serving many of the nation's largest pharmaceutical, medical device and aviation companies.
Today, ABCO stands tall as one of the oldest, largest and most progressive print and marketing service providers in the Southwest. Using a mix of digital, offset and screen printing techniques, the Company serves training and marketing departments in Fortune 500 and Fortune 1000 companies, as well as smaller businesses, both domestically and internationally. Its output includes manuals, wide format posters, banners, marketing fulfillment and collateral, along with custom vinyl and poly loose-leaf products.
Flexible and Cost Friendly
As the nation struggled to emerge from the recent recession, ABCO sought to increase revenue by adding new companies to its existing loyal customer base. At the same time, its equipment vendor modified ABCO's service agreement, creating a less-than-cost-friendly environment. Those two converging factors led ABCO to make an investment in new monochrome printing equipment. That is what led them to Canon Solutions America and specifically to the Océ VarioPrint 6200.
For years, Vice President of Manufacturing Tony Littleton had been eyeing the Océ VarioPrint 6200 and had frequently discussed the equipment with friends in the industry.
"I'd heard nothing but positive things about this series of printers over the years," said Littleton. "I had real world colleagues who were telling me how well this equipment worked for them – that was a major selling point."
On more than one occasion, Littleton had gone so far as to participate in a demonstration of the Océ VarioPrint 6200 and was "always pleased" with its performance. When it came time to get down to business and seriously consider acquiring new equipment, it was the system's reliability, speed, operating cost and ability to accommodate larger sheet sizes that placed it at the top of his list. Littleton was also pleased to find it worked well with ABCO's legacy document management system. Just three months after resolving to purchase new equipment, ABCO invested in not one, but two Océ VarioPrint 6200 systems, replacing three existing monochrome digital printing systems.
According to Francis A. McMahon, vice president, Marketing, Production Print Solutions division of Canon Solutions America, the Océ VarioPrint 6200 was the ideal choice for ABCO because it enhances its ability to keep up with its customers' ever-changing demands.
"In today's fast-paced business world—and especially in the industries that ABCO serves—you can't always print a bunch of materials and warehouse them," said McMahon. "The Océ VarioPrint 6200 gives ABCO the flexibility to handle revisions and print materials on demand when necessary."
Off and Running
ABCO's first Océ VarioPrint 6200 was installed in just one day in mid-November, with the second system arriving just before the end of the year. Littleton cannot say enough about the professionalism of Canon Solutions America's installation.
"I don't think I've ever had the installation of a major piece of equipment go as smoothly," said Littleton. "It was installed without any problems, followed by two days of training for our operators, and we were off and running."
ABCO has reaped a number of benefits since installing the two Océ VarioPrint 6200 systems. Along with a significant increase in machine uptime in ABCO's digital monochrome department, the Company's newfound ability to print on lighter-weight paper has enabled the printer to shift some pharmaceutical projects from offset to short-run digital. Littleton also credits the inserting feature for saving a significant number of hours of hand assembly. Above all else, however, the acquisition has given ABCO the ability to maintain quality and the bottom line.
"More than ever before in our fifty-plus years in business, it's critical that we maintain a certain cost structure in order to remain profitable," said Littleton. "Our new Océ VarioPrint 6200 systems not only keep us up-to-date with the latest equipment, they give us the ability to keep our costs in line."