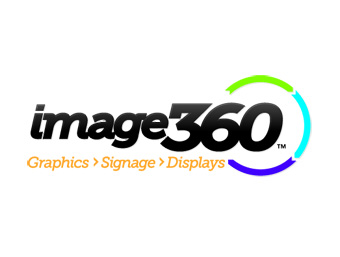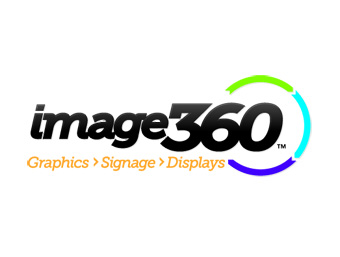 Sign & Graphics Operations LLC (SGO) has announced a new brand initiative that will bring much more than a new name to the market; it will introduce a new approach that will change the way many companies fulfill their visual communications needs. While building on the success of the traditional signage and graphic market segments, the new brand, Image360, will offer an all-encompassing product and service base with a consultative, problem-solving style to customer service and creative management.
The announcement came at the first-ever joint Signs By Tomorrow and Signs Now Convention in Savannah, Georgia, February 13-16, 2013. As franchisor to both the Signs By Tomorrow and Image360 brands, SGO is offering the new brand opportunity to Signs By Tomorrow franchise owners, and members of its affiliated company, Signs Now, a division of Allegra Network LLC. As well-established leaders in the sign and graphics industry, both companies will continue to maintain a strong presence in the marketplace, while expanding their reach to new opportunities with Image360. The brand will officially launch nationwide in the next several months.
"The traditional 'quick sign' retail business has significantly changed over the years," explained SGO President Ray Palmer. "It is because of these realities that both Signs Now and Signs By Tomorrow initiated a process that began with extensive market research and ended in a complete re-evaluation of every aspect of our business."
Image360 locations will provide professional graphic solutions to national, regiona, and local businesses and organizations. From the simplest projects to the most complex, trained graphics specialists will work closely with clients to maximize the creativity and visual impact of environmental graphics, mobile graphics, way-finding solutions and promotional displays.
"Our goal is to not only meet our clients' expectations, but to exceed them with our creative, best-in-class solutions," said Palmer.
About Image360 and Sign & Graphics Operations LLC
Image360 locations will provide professional graphic solutions to businesses and organizations nationwide, including the creative design, production and installation of environmental graphics, mobile graphics, way-finding solutions, and promotional displays.
For more information on Image360, call 877/728-7446.
As franchisor to the Image360 brand, Sign & Graphics Operations LLC (SGO) is one of the world's largest signage and graphics networks linking nearly 160 locations in North America. Founded in 2012, SGO supports two brands—Image360 and Signs By Tomorrow.
About Allegra Network
Allegra Network LLC is one of world's largest marketing, print and graphic communications franchises linking more than 450 locations across North America. The company ranks in the top 300 among all franchise companies in the world and is considered a leader in franchise training, technology implementation and system profitability. Allegra Network was founded in 1976 and today supports three primary brands under its print division—Allegra, American Speedy Printing, and Insty-Prints—and the Signs Now brand under its sign division.