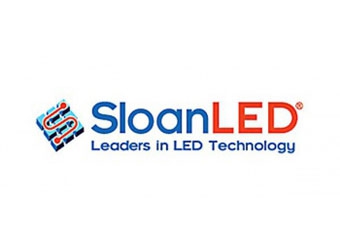 SloanLED, leaders in LED technology, announces the launch of additional SloanLED Prism colors and white temperatures.
The SloanLED Prism family is reimagined LED lens technology, combining our prism technology with a batwing distribution of light for true to color illumination, even when spread over the largest of sign faces. SloanLED Prism family is the brightest solution in its class, made with the high SloanLED standards you trust—providing you with brighter results using fewer modules.
In addition to our brilliant SloanLED Prism Red we have added Blue, Green, and Orange, all made with the highest grade LED chips on the market. New SloanLED Prism white color temperatures include 3000K, 4000K, 5000K, and 7100K, joining 6500K, to create the perfect spectrum for any sign—from a warm glow to a bright, cool beam for high-output needs.
"We're rounding out the SloanLED Prism family with additional colors and a full lineup of white temps—covering practically any signage application. With our reimagined lens technology, we now have a complete solution for the sign industry," said Ervin Cash, president & CEO of SloanLED. "Our goal with SloanLED Prism family was to provide a sign solution surpassing anything on the market—we exceeded that objective and know our customers will agree."
The SloanLED Prism family is built on a unique arrangement of micro prisms designed explicitly for the sign industry to produce a brilliant, uniform light at the sign face. It's another SloanLED lighting breakthrough: the science of optical physics combined with decades of sign industry knowledge.
SloanLED continues our series of lensed LED modules launching this year with additional sizes available in the coming months.