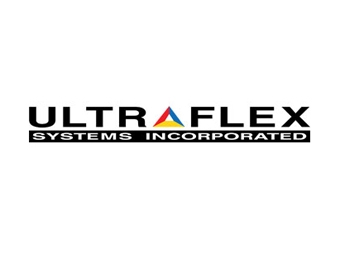 Ultraflex Systems Inc., launches the newest addition to its front-lit banner product line—SuperPrint® Smooth Banner. The 10-ounce vinyl material was designed specifically for interior, close viewing graphics. SuperPrint Smooth Banner has a smooth face creating a uniform print surface ideal for creating eye-catching graphics. The product is available in a matte finish and is compatible with solvent, eco-solvent, UV, and screen printing.
SuperPrint Smooth Banner is available in widths ranging from 38 inches up to 126 inches. The wide material width allows for grand format indoor graphic applications such as movie theaters, shopping malls, and museums. SuperPrint Smooth Banner may also be used for short-term outdoor graphics such as charity events, golf outings, weekend events, etc.
In addition to wider roll widths, SuperPrint Smooth Banner is offered in 164- and 328-foot lengths. These longer lengths allow for less change-outs and less waste resulting in a more productive printing schedule.
Ultraflex also launches the newest addition to its backlit product line—SuperSmooth™ PET Backlit. The vinyl material is a 13.5-ounce smooth, scrim-less, flat banner material. The unique construction allows SuperSmooth PET Backlit to be more flexible and resilient to cracking, chipping, and other types of damage associated with traditional backlit films.
With its curl-free and super-flat characteristics, the versatile material is ideal for indoor or outdoor backlit applications including: retail displays, airport, museum exhibits, menu boards, and tradeshow graphics.
While the material is best suited for traditional light box applications, the soft and flexible finish allows the product to be used in silicone edge graphic applications.
SuperSmooth PET Backlit is compatible with solvent, eco-solvent, UV, and screen printing and is available in widths from 54 to 126 inches. The 126-inch width is ideal for seamless backlit graphics.
If you would like to request a sample of SuperPrint Smooth Banner, please visit www.ultraflexx.com. For additional information, please contact the inside sales department via email at [email protected] or phone at 973/627-8608.