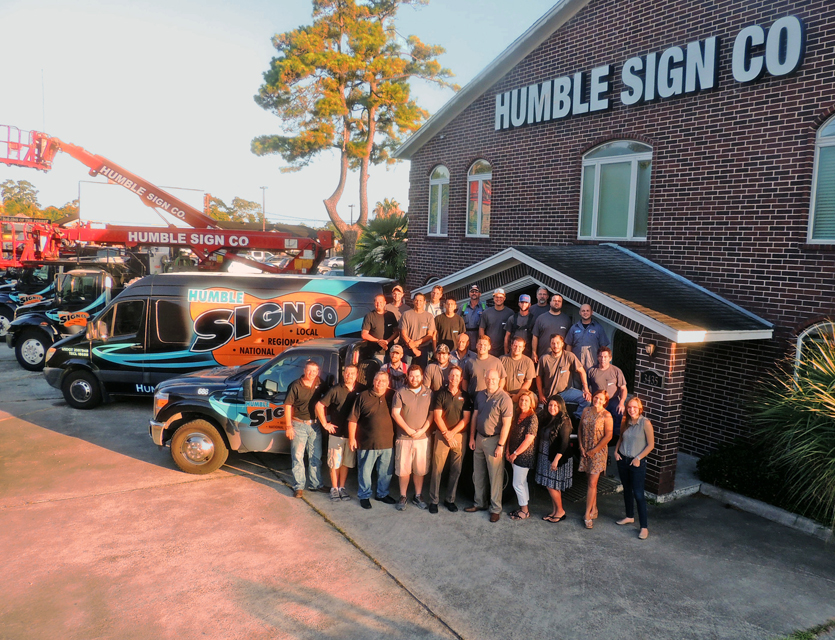 Humble Sign Company is located in Humble (pronounced "Um-bull"), Texas, which is a suburb of Houston. This full-service sign company does pretty much everything—electrical signs, identification and architectural signage, channel letters, LED displays, vehicle wraps, vinyl graphics, etc.
The company does $5 million annually in business, and they have upgraded their leased facility three times and are in the process of getting ready to move into a brand-new, built-from-scratch 20,000-square-foot facility.
But what if I told you that seven years ago Humble Sign Company was a struggling two-man vinyl shop located in the attic over a vehicle repair shop?
It took the vision (and timing) of one man to make this gigantic leap into the sign stratosphere and become one of the biggest sign manufacturers in Houston. His story is not only an inspiration for his employees but possibly you too.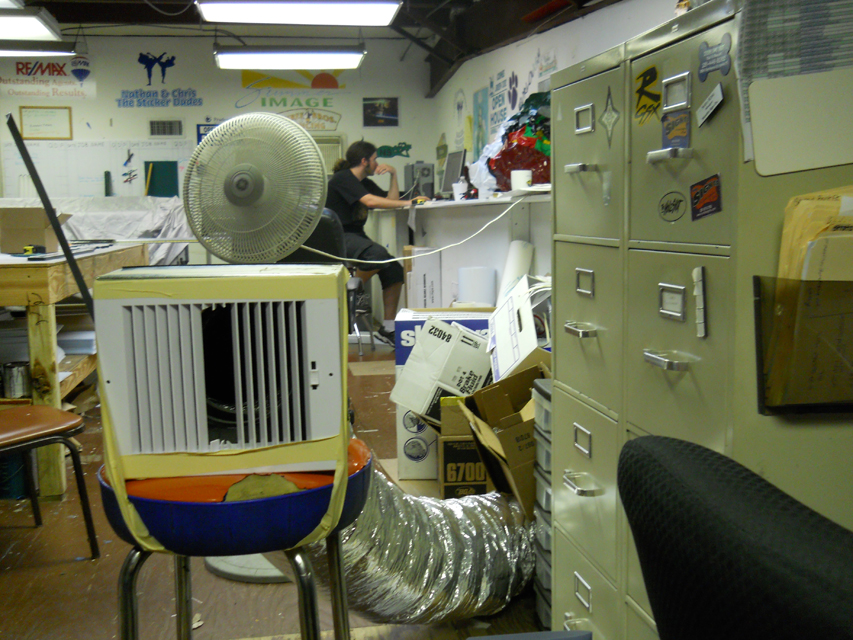 Bart Peterschick grew up in the boating business. He started out as a mechanic and then moved into management and sales. "However the boating industry took a hefty blow during the financial crisis of 2010," he says. "I found myself under-employed, and no one was hiring. I was desperately running out of money."
Seven years ago, with no other options around, Peterschick saw that the struggling Humble Sign Company banner printing shop was for sale. He had no prior sign experience whatsoever, but he also had nowhere else to turn. Driving down the road, he saw the sign—lots of them. "There were signs everywhere," he says. "I figured this would be a recession-proof industry, since as long as someone was working, there would be a need for signs."
With Peterschick's forward-thinking and the universal sales and management skills he brought over from the boating industry, they grew from just two employees to the over thirty they have now.
"We went from no install trucks to four Elliott cranes and two service trucks," says Jason Pollard, a sign-lifer and installations manager at Humble Sign Company. "We went from slinging plain magnetics and coroplast signs to several national accounts and one of the biggest ship-in installers in the area."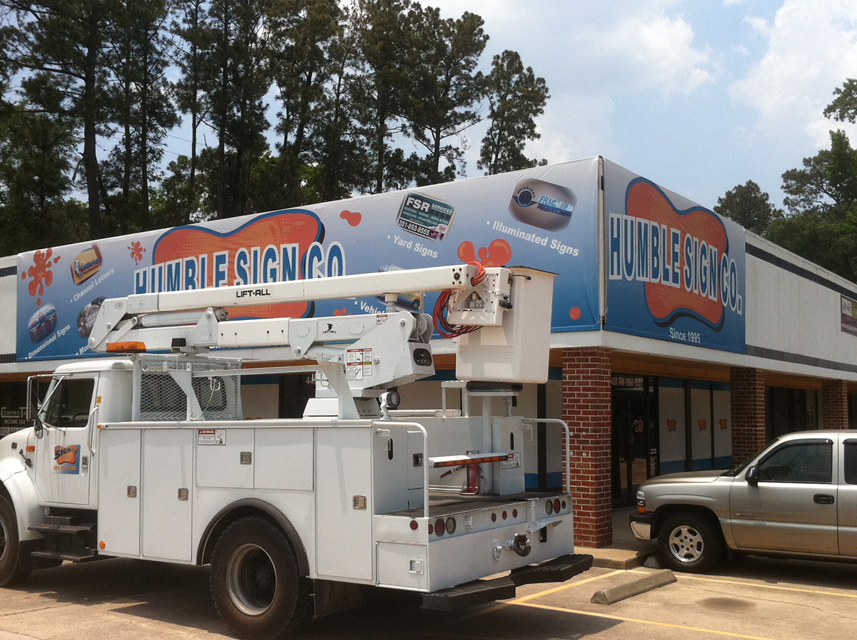 One of the reasons for Peterschick's success is that he finds the right people to do the right job and then just gets out of their way. "I always felt like I would do better if my employer just set me up and then got out of the way," he says.
Peterschick has learned that you always have to appreciate the people on your team. His shop's foundation is built on recruiting, retaining, and motivating great employees.
He has improved not only the morale of many of his employees but also their lives. Peterschick writes a personal letter to somebody every week—calling it the "play of the week"—pointing out their efforts, thanking them, and giving them a $50 gift card.
"You have to let your workers know that they're appreciated and give them recognition for their efforts and do it every day," says Peterschick. "Because in the end, it's not about your equipment, your facility, or your logo. It's about your people."
To succeed creatively and financially as a company, they always look for a good attitude amongst their employees.
"It's inevitable that, when you get more than three, four, or five people in any business, there's always going to be that one guy constantly complaining. And that can spread like a disease," says Pollard. "We've always just nipped that in the bud and, in doing so, has left us with the best group of people I've ever worked with in my life. You've got to be able to come to work everyday and enjoy what you do."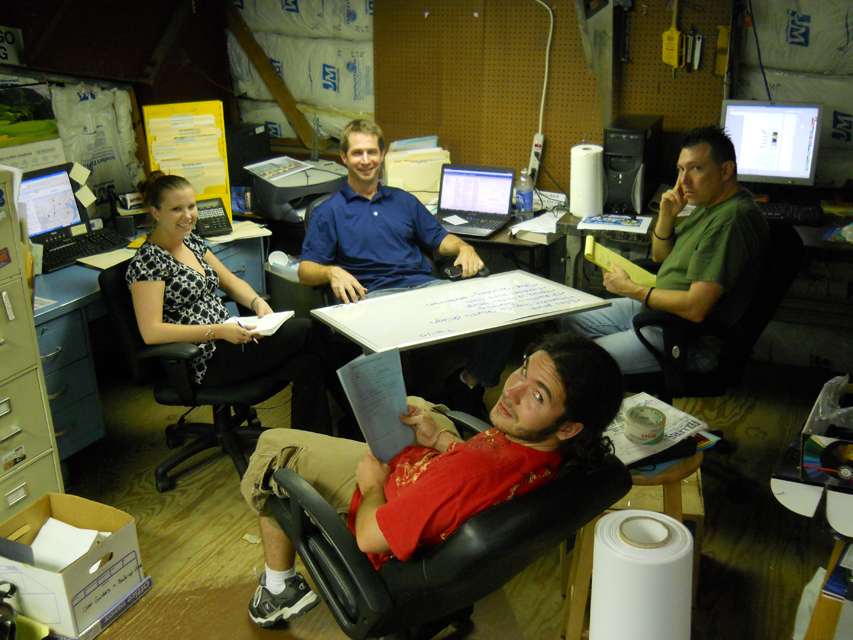 Another thing they stress to employees every day is that they work as a unit. "We don't do anything by ourselves here," says Pollard. "There's not one guy down there feeling forced to figure everything out. It's all of us as a whole."
Production meetings are held first thing each Tuesday morning. These typically run an hour-and-a-half and involve costs reports where they analyze spreadsheets and study how much labor was quoted (and how much it took), how much material was quoted (and how much they used), etc. This helps them better bid on jobs and know how they can save on certain types of projects down the road. "You can't underbid a job, because if you do, you're going to see that you underbid the job in front of everybody in Tuesday's meeting," laughs Pollard. "But this allows us to tweak and redefine what we do. We look at cost per minute and not cost per hour."
They typically have five crews going at a time and run an average of a dozen jobs a day. "Project management is where we shine and is what brings people back," says Pollard. "You don't have to worry about it as much when you have the right people in the right place. We have the best installers in the city by far, and these guys don't need a lot of direction. In the morning, we talk about what they'll be doing that day, and they go knock it out."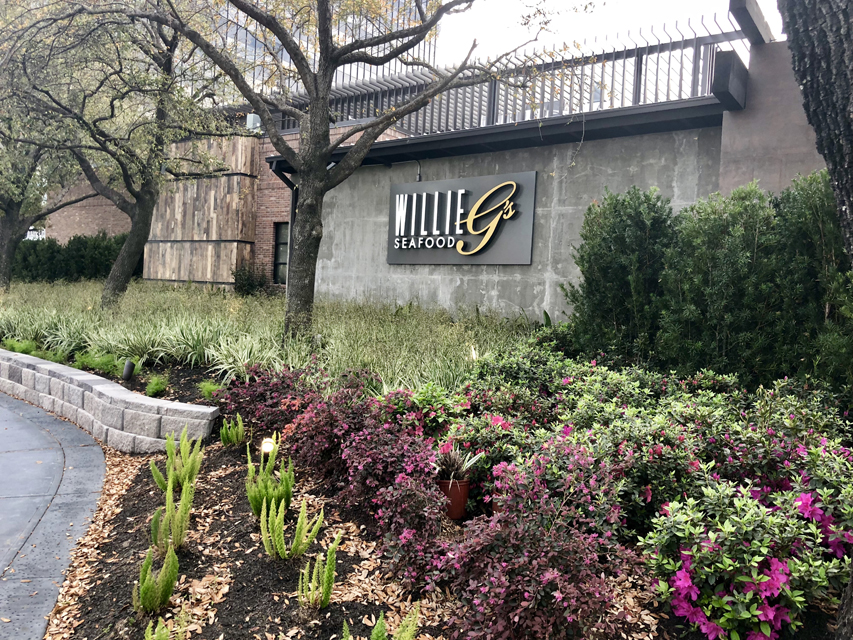 If you can name it, then the shop floor probably has it—CNC routers; channel letter notching, bending, and flanging machines; large format printers; welding equipment; paint booths; etc.
Pollard says that Peterschick has been able to grow the company because he is "fearless" and "cognizant" of what his employees need. "If you need a piece of equipment that's going to speed up the job and let him know how it's going to save you on average fifteen minutes a day and this is how much money this is going to save over the span of a month, he'll buy it," he says. 'If we tell him that installs are getting a little backed up and guys are working sixty hours a week, then he'll either buy another truck or hire more crew."
As stated earlier, they have developed into a national ship-in installer. "Ship-in work is one of those things where if they trust you, they trust you and they'll keep coming back to you," says Pollard. "But you have to show them that you can do the work and that you're going to make their life easier and that it's worth it, even if it costs a little more than the other guy."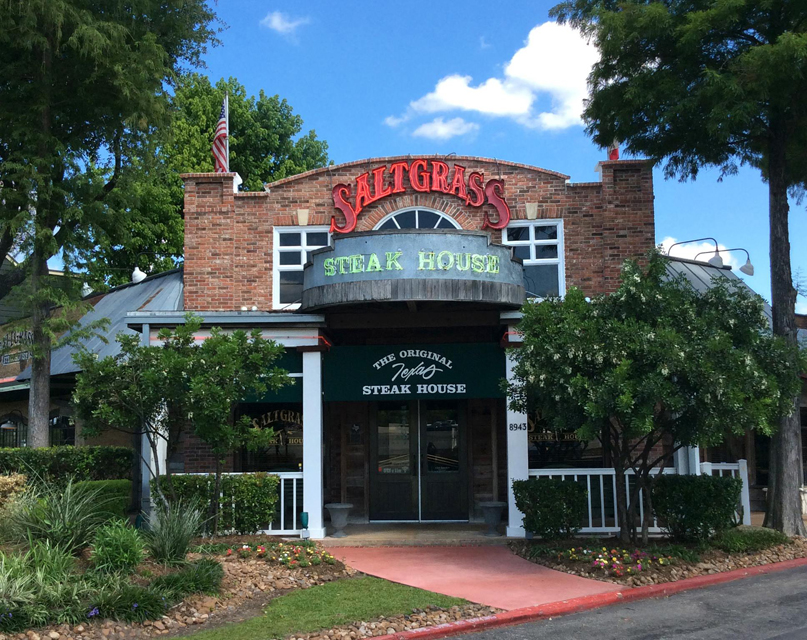 They're really starting to ramp up their work with national accounts. Their largest customer is Landry's, Inc., a dining/hospitality/entertainment/gaming corporation, and they have cultivated a nice relationship with their CEO Tilman Fertitta. Their work perfecting this over the past few years is allowing them to branch out and serve other national organizations and Fortune 500 companies.
"The last thing that you ever want to do is rush in and try to grab up a bunch of these larger companies and be unable to actually handle the workload. If you do, you'll just go downhill from there," says Pollard. "And once word gets out, you won't be able to recover and do anything."
Humble Sign Company doesn't do cookie-cutter signs; they're all custom fabrications. "We design it and then we figure out how to build it," says Pollard. "We have some of the best fabricators around, and I don't think there's anything we can't do."
Among some of their projects: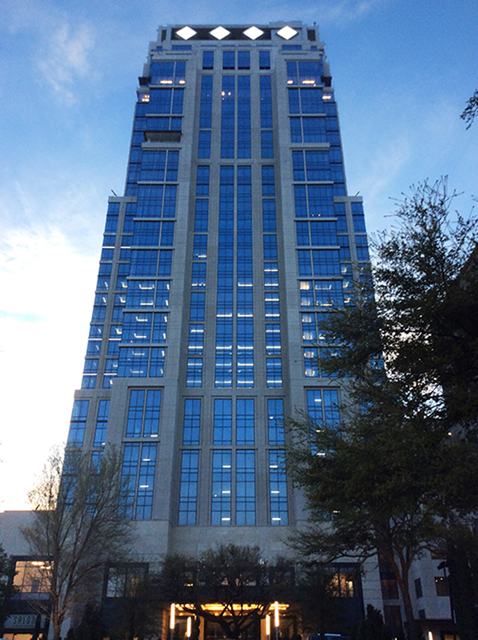 They created four oversized 12-by-12-foot glass-face diamonds atop the Landry's Post Oak Hotel skyscraper. They wanted a unique lighting solution that would go from brilliant white to any color in the spectrum. "We designed a system that utilized alternating white and RGB LED modules," says Peterschick. "CEO Tilman Fertitta loved it. Since he is also the owner of the NBA's Houston Rockets, he wanted it to light up red every time the team wins!"
They do face-lit, LED-illuminated pylon signs and channel letters for Saltgrass Steakhouses all over the country. "Back in the day, they would use open-face neon channel letters," says Pollard. "But today, they are normal face-lit letters with faux-neon LED inside them. We apply two layers of vinyl onto the second surface and one layer on the first surface. When it lights up at night, it looks like brilliant neon."
For Willie G's Seafood, they created simple but elegant direct-mount custom channel letters remote-mounted on a pan sign. They custom-painted them in their booth using AzkoNobel and Matthews Paint paint systems.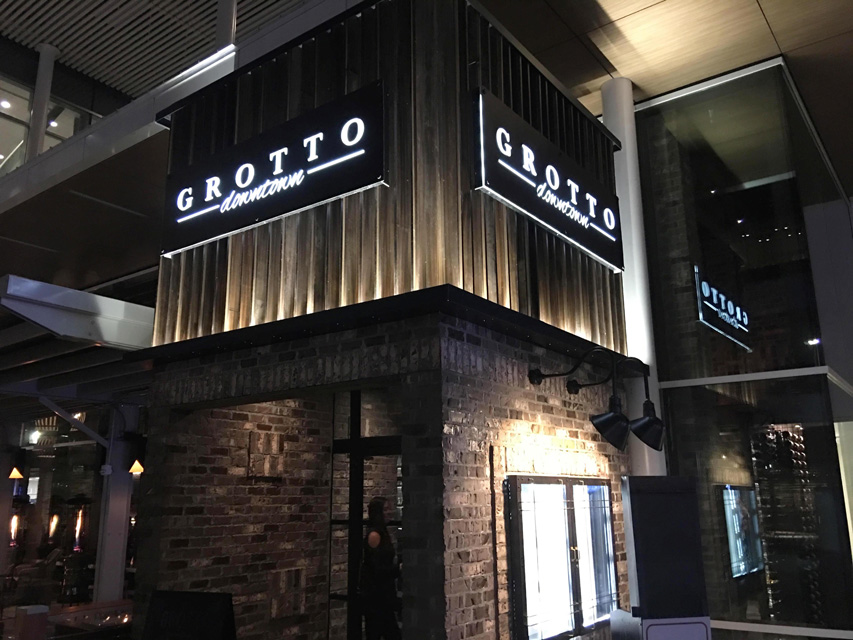 They created a faux-rust illuminated sign panel for The Grotto restaurant at Landry's corporate headquarters in downtown Houston. They used push-thru letters and routed aluminum panels. The back side of the panel is a three-inch-deep can, which they inserted LED modules into. "To create the rust effect, we had to put on a chemical finish," says Pollard. "Since it's Landry's, it has to be perfect. You can't have a bunch of rust in one corner and not that much in the other. It had to be something we call 'consistently random.'"
Each year, and sometimes each quarter, Peterschick sits down and wonders how his company is going to top that one and go to the next level. It has led him to develop a new tagline for this company: "Faster. Better. More."
"Where do we go from here? We've done it incrementally and steadily with a 30 percent growth on average year after year. Every time we do that, we have to force ourselves to look for the next level," says Peterschick. "My vision is continued growth by offering your customer more than you did the previous year and try to exceed their expectations. That's how we've retained customers for seven years."
And from the looks of it, with the skill, equipment, and high employee morale, Humble Sign Company will be retaining customers for many more years to come.
—Jeff Wooten