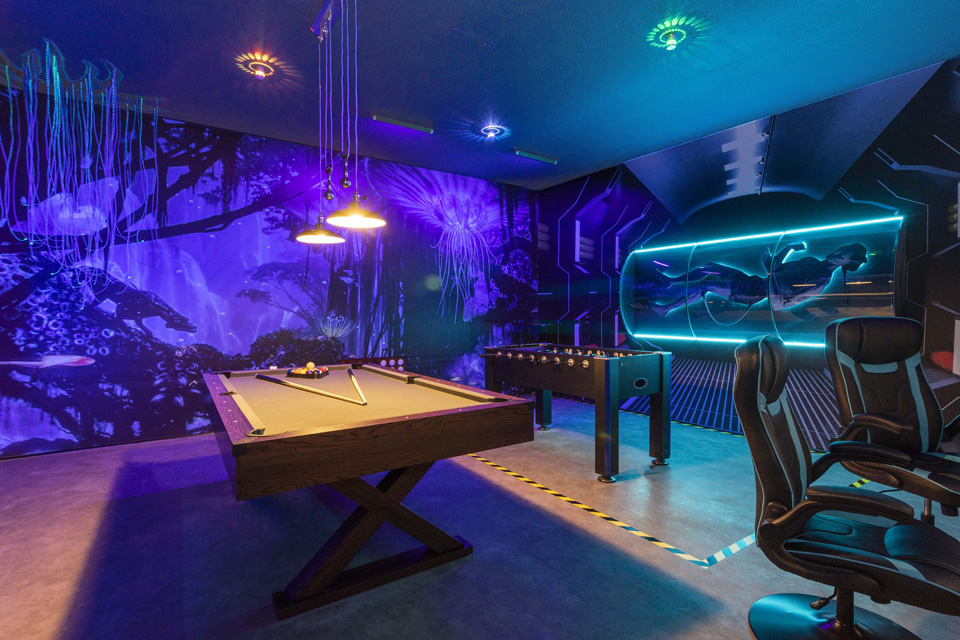 Thanks to theme parks and attractions, Orlando, Florida is one of the biggest tourist cities in the world. Today short-term rental vacation homes are proving just as popular as hotels in the area. This means property managers employing creativity to attract potential guests. One such solution is custom-themed rooms.
In fact, Image360 South Orlando took home the Alliance Franchise Brands Project of the Year for 2021 with a transformative experiential makeover incorporating elements from the blockbuster sci-fi movie Avatar for one Orlando Airbnb homeowner.
Image360 South Orlando is owned and operated by Ana and Marco Milliotti. Before getting involved in the sign and graphics industry, they had more than fifteen years' experience working in project management and business administration for corporate company offices.
In 2018, they wanted a fresh change to their careers. The couple desired to do something "dynamic" and "fun" while still making money. "While researching different markets, we learned Image360 and the sign industry would allow us to provide cool services and state-of-the-art solutions to help any clients stand out," says Marco.
Today Ana and Marco have four employees and specialize in visual communication—vehicle wraps, wall graphics, banners, dimensional letters and logos, etc.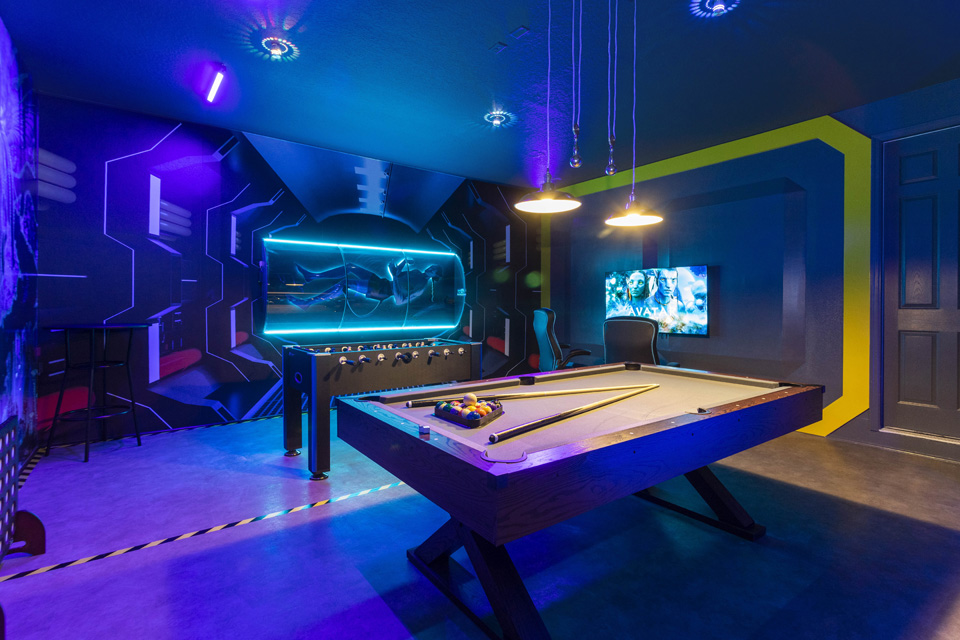 On this award-winning project, the homeowner followed the local trend of locking garages and turning them into game rooms—this one complete with a pool table, foosball, arcade games, and more. She also took inspiration from a ride based off the Avatar movie at the nearby Disney's Animal Kingdom park.
The property manager contacted Image360 South Orlando after the shop wrapped one of this home's bedrooms with a medieval theme. "She wanted to create a really immersive experience in the game room," says Ana, "so guests would feel like they were in the movie."
Image360 South Orlando handled the entire project in-house. They fabricated three eight-foot-tall Na'vi characters from the Avatar movie out of PVC and combined them with wall murals featuring movie-inspired scenery and LED lighting to create the necessary atmosphere. The shop used CorelDRAW and Illustrator to come up with concept and shop drawings for the graphics and Photoshop for the lighting elements.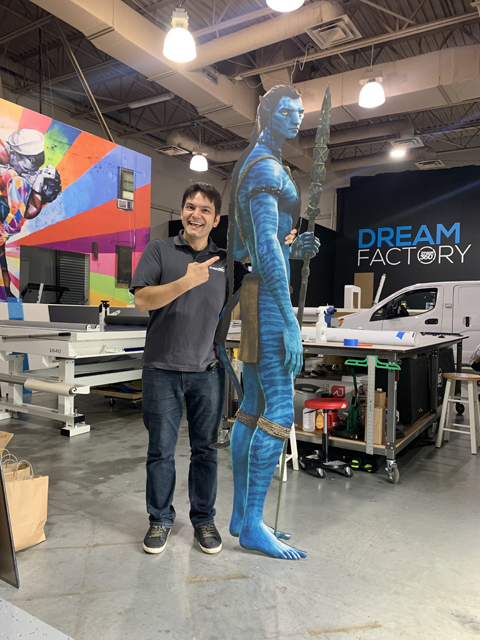 Fully wrapped, glow-in-the-dark walls measure 20-by-9 feet, 12-by-9 feet, and 10-by-9 feet. Image360 South Orlando used 3M™ IJ35 Graphic Film with matte laminate because of its high tack. Plans originally called for the ceiling to also be wrapped, but this was nixed. "How far we go with customization is really up to how far the customer has budgeted for a project," says Marco.
A big piece of this experiential design is a glowing, liquid-filled tube featuring a Na'vi character that plays a notable role in the movie and at the park ride. The client had already gone to three other sign shops in the area with this request, with each one telling her it would be "impossible" to illuminate painted tubes. "She was very happy because she thought, 'You're the first one that said this could be done,'" says Ana, noting they later figured out how to do it after committing to the job.
One reason they could do this is because Marco loves to experiment with engineering, as well as have lots of fun when doing so. "Nobody told me it was impossible," laughs Marco. "I just went out and did it!"
The Avatar characters were made from routed 1/2-inch black PVC with printed vinyl graphics applied to it and backed with LED Neon stripes. The visual communications shop designed all the parts and brackets and, since they don't have a flatbed printer at the moment, routed out every piece in order to make it 3D.
Two of the Na'vi characters are attached to the walls while one appears inside the tube. For the character inside the tube, the visual communications shop routed some arches for the clear structure on the same black PVC material. They used 1/8-inch polycarbonate and bended around the shape to create the tube.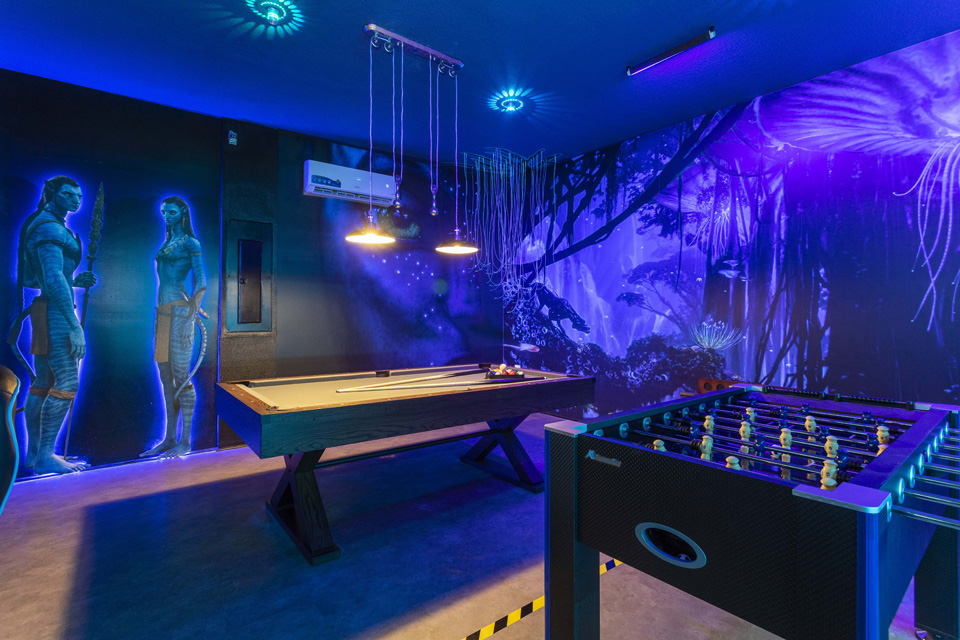 Image360 South Orlando used LED Neon strip lighting to create the shimmering water effect. All of the wiring was hidden on the back of the PVC substrate and routed to make it flat. Marco figured out that if he used a diffusing type of LED and put a band of acrylic over it, this would give the tube a watery look.
"I'm an electrical engineer and a geek with materials, LEDs, and lights," says Marco. "I call up manufacturers or buy stuff off Amazon to test and try out on Saturdays. Fortunately I'd played with these materials before."
The whole structure was hung up using Z clips and bolted directly to the wall.
Hanging the main tube piece proved the biggest challenge of the project for the Milliottis. "First we had to route the back of the PVC. The PVC was all routed to hide the wiring and make it flat," says Marco. "We had to transport the piece completely assembled because it was too delicate to hold the brackets together. But to install it to the wall, we had to take it apart and then reassemble it again.
"Of course, doing that with the acrylic liner was more complicated because you could not see what was inside and we didn't want to remove the liner before installing so as to not scratch the acrylic."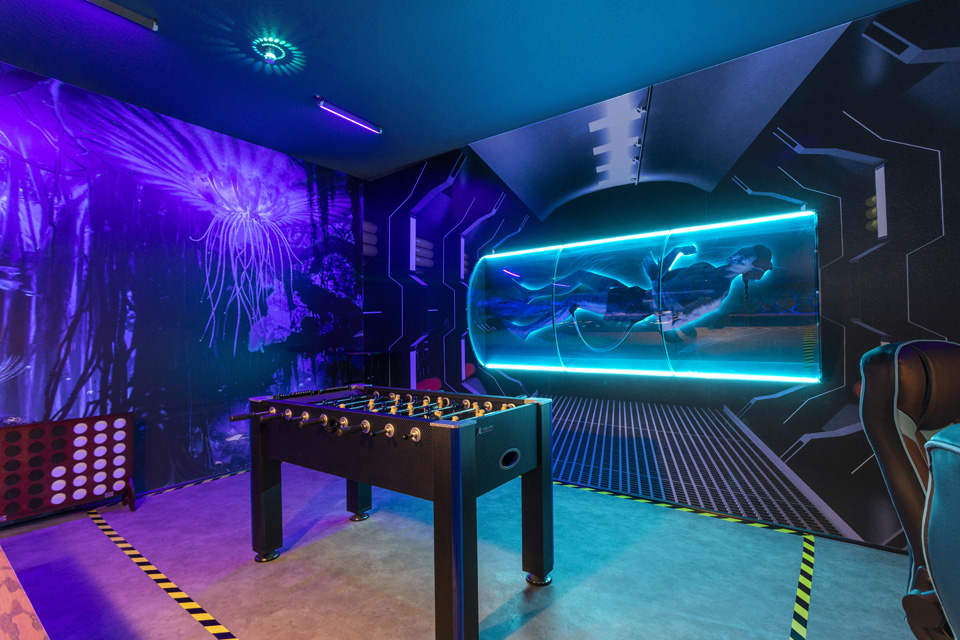 The transformed garage/game room has increased rentals and rates for the property manager.
Meanwhile Image360 South Orlando wants to increase their experiential work for clients—even undergoing graphics certification this August.
The couple admits they were excited yet surprised at winning this year's Project of the Year award since they were competing against other centers with years' more experience than they have so far. "This project spotlights that the signage business is not just about signs," says Marco. "It's also about the visual communications."
Their work for this Orlando homeowner is attracting attention. Ana laughs that, while at the AFB Convention, another attendee told her that they were going to be vacationing at this Avatar house soon. "When she saw the game room during the award ceremony, she learned we had made it!" says Ana.
—Jeff Wooten