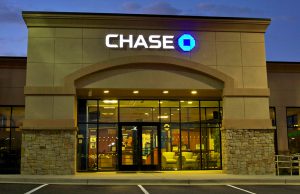 Philadelphia Sign Company has been in operation for over one hundred years now and is today headquartered in Palmyra, New Jersey. They have other plants in Pennsauken, New Jersey and Littleton, Massachusetts, as well as sales and project management offices in Chicago, Detroit, Knoxville, Long Island, Portland, and Virginia Beach. They do work all over the United States and have a global division doing work through The International Sign Alliance (TISA).
They owe this growth to the vision of A. William "Bill" Trucksess, who from the 1960s to the 1990s served as president and CEO of the company that his father Andrew started way back in 1911 hand-painting signs. Bill continued to be involved in the business operations to 2012. Sadly he passed away this past March at the age of eighty-seven. But it was during his tenure that the company expanded internally and increased its output of signage projects and accounts.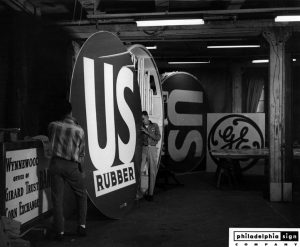 He transformed the business from a "custom sign shop" to a full-service, multifaceted national company, capable of servicing a wide range of customer needs on a national, regional, and local basis.
Philadelphia Sign is now the country's oldest turnkey national sign provider and has been recognized in the industry as a leader in signage design, fabrication, installation, maintenance, and lighting for branding and conversion programs. One recent high-rise project included collaborating and working for two years with contractors to build and install twenty-foot-tall red letters atop FMC Tower, Philadelphia's first "vertical neighborhood" and the tallest building in the city.
Today Bob Mehmet serves as president and CEO of Philadelphia Sign, and he continues to build upon Trucksess's legacy. "[Bill] always believed in growing the company organically, and he wanted to do that through interior growth and he did a good job at that," says Mehmet, noting that the good reputation they earned through the years helped their ability to grow. "He was a big believer in paying his vendors and subcontractors in a very timely manner. He always stood by what was right for the client. And doing so allowed us to grow bigger and bigger."
As Philadelphia Sign grew through the 1970s, adding large equipment and computer technology, they were able to venture more into national accounts, such as providing exterior signage for numerous Fortune 500 companies.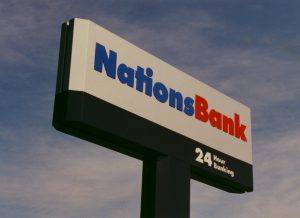 However the concept of servicing national accounts evolved over the years and really took off in the 1980s, when Philadelphia Sign broke through into the banking and financial industry (working on interior and exterior identity signage projects for clients like Beneficial, First Merit National Bank, First Republic Bank, Centura Bank, and more). According to Mehmet, bank programs have been their biggest sector over the past thirty years. "A lot of this has to do with bank mergers, of course," he says.
Mehmet says that banking is a high-end industry in the signage market when it comes to national corporate accounts. "When you're doing banking work, you've got to be doing something right," he says.
Of course, Mehmet comments his company was prepared for this work because Trucksess was always focused on providing a product that was top-notch. "So we expect the best of ourselves just as much; we're our own worst enemy," he says. "We would reject something through quality control for a tiny scratch that you might not see because it's twenty feet in the air."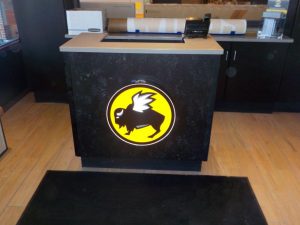 Another national account that Philadelphia Sign works with is Buffalo Wild Wings. They are one of three sign vendors the restaurant chain uses throughout the country, and Mehmet cites them as an enjoyable client because they are very "aggressive" in keeping up with state-of-the-art technology. "We will build identification signs and channel letters to their specifications," he says. "And keeping with the trend of today, they are all internally illuminated with LEDs."
According to Mehmet, about 90 percent of the lighting-related projects they do today are LED-related. Mehmet notes that change has always remained fluid on the electrical/lighting side, explaining that the fluorescents and neons of yesteryear have given way to more LED, particularly when it comes to national accounts.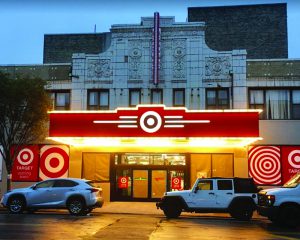 For example, the company recently helped with the conversion of the Walker Theater into a new Target (the theater opened its doors back in 1926 before closing in 1988 in the Bensonhurst neighborhood of Brooklyn). Its new signage pays homage to the building's past as a destination theater for the community.
Philadelphia Sign installed state-of-the-art LED-illuminated units around the perimeter of the marquee and the underside that correspond with a hard-wired chasing unit to create a multi-channel flashing sequence. They used Sloan Prism 6500k LED modules for the Target logos and accent lighting on the faces of the sign.
In addition, they installed a two-sided flag sign on the front elevation that incorporated these LED bulbs and chasing unit to coincide with the flashing sequence of the marquee sign below it. They had to pay special attention to detail when designing the mounting plates and installation protocol so as to protect the ornate masonry wall covering this building.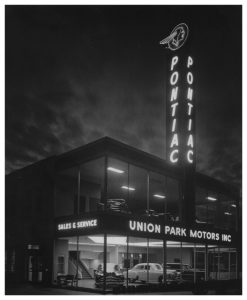 Philadelphia Sign has worked with a variety of corporate automobile companies and dealerships over the years as well, crafting everything from artistic neon signage for Pontiac in the '50s to a wide rollout of signage for Subaru. And the styles of signs have evolved since their early years of hand-painted signs to neon then fluorescent and now LED.
Mehmet reflects that the requests from automobile clients have evolved, much of this is due to the technology available at the time and the ways one can use machinery to fabricate signage. "A lot of it back in the day was taste and what designers thought looked cool back then," he says.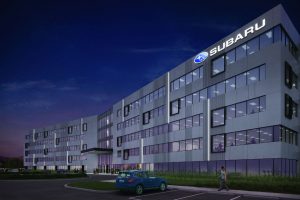 Through the company's quality work at many of Subaru's 600 dealerships across North America, Philadelphia Sign was recently awarded the chance to create a new sign for the future headquarters of the American subsidiary of the Japanese automaker in Camden, New Jersey. They created the Subaru company name and logo via new internally illuminated LED signage featuring thermoformed faces and installed them at the top of the five-story, 250,000-square-foot building.
While traditional signage trends have remained stable under Mehmet's watch, he does point out that paint finishes have improved tremendously over the years. "Now there are finishes that will last as long as a car will," says Mehmet.
Still Mehmet comments that Trucksess used to joke about how everything always seems to come a full 360 in terms of sign trends. "[Bill] used to say it because in the early 80s, everything was on round poles then everything went to square poles and then back in the late 80s, it went back to round poles," he says. "And honestly it always seems to move back-and-forth between curved signs versus flat signs and radius corners versus square corners."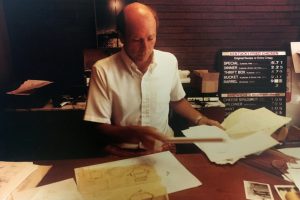 Through Trucksess's leadership, the tenure of employees is close to twenty years on average, making the success of the company possible. His last words were to "keep it going, baby."
And for Mehmet, he plans to honor Trucksess's legacy by continuing to grow the company.