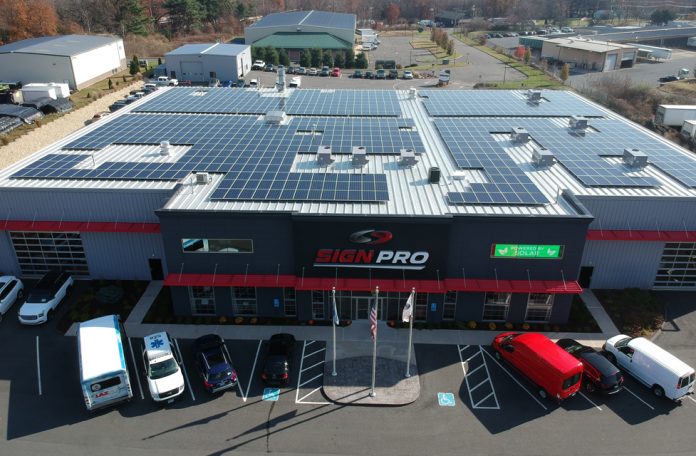 Full-service sign company Sign Pro, Inc., will host Connecticut Chief Manufacturing Officer Colin Cooper on Monday, February 10. Cooper will meet with Peter Rappoccio, president of Sign Pro Inc., and Senior Leadership to discuss opportunities for collaboration and to address challenges shared by manufacturers in the state. Additionally Cooper will tour the 45,000-square-foot facility and connect with organization's employees.
Manufacturing representation from local associations including the Connecticut Business and Industry Association (CBIA) and the New Haven Manufacturing Association (NHMA) will participate in the event. This meeting is scheduled to take place at 2:30 p.m. EST.
Sign Pro, Inc., has been in the sign and digital media business since 1990. A family-owned manufacturing company, Sign Pro, Inc., currently employs approximately seventy Connecticut residents. Sign Pro, Inc. integrates lean techniques into all functional areas of the business to ensure the highest level of quality management. With modern technology and a diversified operations strategy, the organization is deploying globally recognized Industry 4.0 (Smart Factory) best practices.
This commitment to excellence is highlighted in the state with Sign Pro, Inc., having been selected as one of the Best Places to Work in Connecticut for 2019.