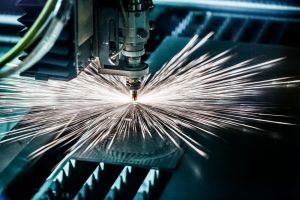 As you might have noticed by the end of last month, it wasn't uncommon to hear retailers offering special financing deals to try to draw customers into stores to purchase big-ticket consumer items from televisions to furniture to new vehicles.
Although they may not face the same intense level of advertising as does the consumer, sign shops often also have some important year-end, as well as start-of-the-year, spending decisions to make regarding big-ticket equipment purchases, such as CNC routers.
When cash flow is strong, making a large equipment purchase outright can seem like a fairly straightforward decision, but there are pros and cons to parting with so much cash in exchange for a piece of equipment that you hope will last and stay relevant for many years to come.
Even when cash is tight, investing in important equipment can be a wise decision. Some business owners, averse to the idea of debt or borrowing, question whether leasing or financing equipment is a viable option, and worth the cost.
"If acquiring equipment will increase your revenues or allow you to make your business better, and the payment makes sense, it's usually desirable," says Mark French, president of Crest Capital, an equipment financing and leasing company based in Atlanta, Georgia. "There comes a point in every successful business where leveraging credit is a solid business move.
"If you're enhancing production capability, it almost always makes sense to spread the cost out over several years."
One of the major benefits of leasing is the preservation of working capital, allowing sign shops to control a larger amount of equipment without tying up cash and lines of credit. The lower monthly payments on a lease are usually spread out over many months or years rather than consuming cash in a lump sum.
Leasing also may enable a sign shop to upgrade to more advanced machinery than it might otherwise be able to afford. In addition, many commercial equipment leases can include service agreements or add-ons that reduce or eliminate the costs for in-house technicians and repairs.
CNC routers are a prime example of a type of equipment that can pay for itself rather quickly in the sign-making industry. They can greatly improve turnaround time over manual processes, significantly reduce human errors and waste, and eliminate the need for outsourcing.
"Many times, the equipment can pay for itself immediately," says French. "For example, adding a new CNC machine can, right away, increase revenues more than the monthly payment—that falls under the 'no-brainer' category.
"Add in the Section 179 deduction, and the numbers look even better."
In the U.S., Section 179 of the tax code allows taxpayers to deduct the cost of certain property as an expense when the property is placed in service. The Section 179 deduction applies to tangible personal property such as machinery and equipment purchased for use in a business.
Beginning with the 2018 tax year, the maximum Section 179 expense deduction increased from $500,000 to $1 million, and the phase-out limit increased from $2 million to $2.5 million, according to Internal Revenue Service guidance on Section 179 expenses issued in late 2018. These rules were amended by the Tax Cuts and Jobs Act (TCJA) in December 2017, and the amounts are indexed for inflation for tax years beginning after 2018.
When financing large equipment, many companies default to loans and lines of credit. This does provide ownership of the equipment, much like buying it outright. (Under a lease, the lessor holds the title to the equipment, and provides you with the option to buy it when the lease is up.)
Unfortunately loans often come with onerous terms—significant down payments and variable interest rates.
"The biggest misconception is that rate is everything," says French. "Your local bank may have the lowest rate but will also slap a blanket lien on your business, require you to keep 80 percent of the loan value in the bank, and also make you requalify for the loan annually while reserving the right to call in the entire loan at any time.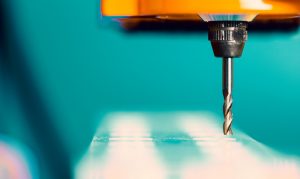 "An equipment financing specialist might be a point or two higher but have none of those restrictions, making it a far better option for many companies."
Companies that specialize in equipment financing may be able to offer compelling alternatives, even if the interest rate appears slightly higher at first glance.
Many of these companies provide flexible terms, progress payments, and fewer restrictions. The application process tends to be much faster and simpler than applying for a bank loan, often not requiring tax returns or a personal credit inquiry.
Many manufacturers and equipment vendors will also offer financing options to customers; some vendors even partner with one or more equipment financing companies to offer simple financing options without additional cost. Check with the equipment vendor to see what kinds of financing packages they can offer—many will be able to tailor a package to suit your needs. This often can be a simple alternative to help fund new machinery.
Before choosing a lessor, especially on a large purchase, experts recommend getting quotes from at least three companies and comparing not only rates but also upfront costs, other financing terms, and tax incentives. (Note: It's also good practice to review the lending companies' financial statements, any pending litigation, credit history, and corporate relationships.)
"Rates are not everything—always check the restrictions and covenants, too," says French. "It's often the second or third lowest rate that's the best overall deal."
By Jim Cirigliano
Photos: Shutterstock.com