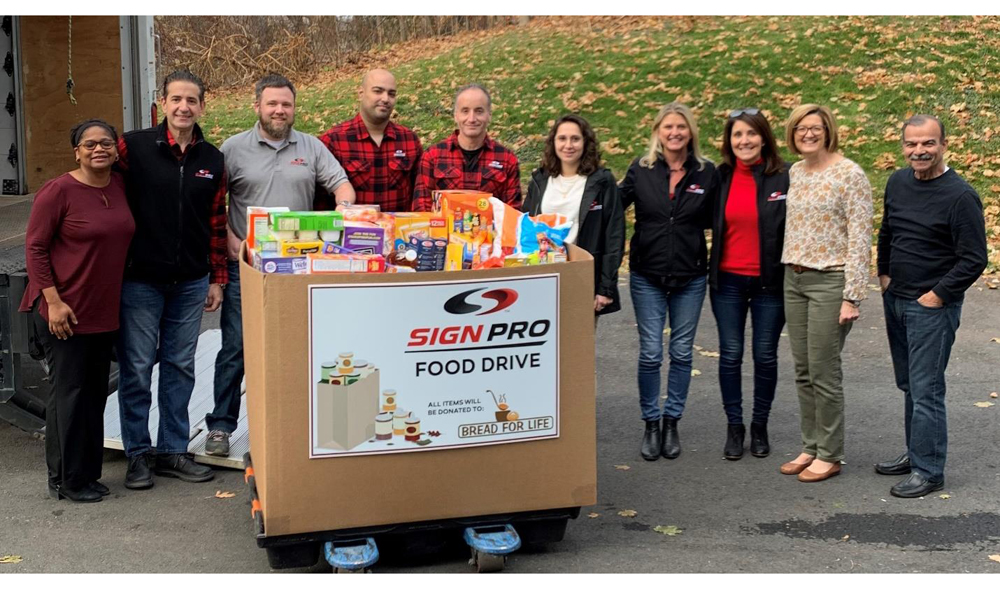 This past November, full-service sign company Sign Pro, Inc., launched an employee food drive with a goal of collecting 1,000 non-perishable food items. The drive supported Bread for Life in Southington, Connecticut.
A collection box was placed in the lobby of Sign Pro, Inc. through November 25th. Sign Pro, Inc. staff delivered the box of 3,300 items to Bread for Life yesterday, exceeding their expectation by over 2,000 items.
"Sign Pro, Inc., and our employees share a goal of supporting our community. During the holiday season all of us are thankful for our successes. The food drive is one example of how as a company can make a positive impact in our community," said Peter Rappoccio, president of Sign Pro, Inc.
A group of Sign Pro, Inc. staff delivered the box before Thanksgiving to the grateful staff from the Bread for Life.
Sign Pro has been in the sign and digital media business since 1990. It is a family-owned manufacturing company employing approximately seventy Connecticut residents. For more information about the company, visit www.signpro-usa.com.