Welcome to our third-annual spotlight of the young sign makers (thirty-five years old or younger) who we feel are making their mark in the industry—whether through sales, fabrication, management, or community involvement.
Each profile begins with a bio about the selected young sign professional and then their views of the industry in their own words. To read our other entries, click here, here, here, here, and here.
They will discuss a variety of topics ranging from the biggest challenges they've found since joining the industry, things they've learned about the art of sign making, their opinions on why the sign industry is an attractive career for younger people (and how shops can recruit them), and their outlook on how they'd like to see the industry evolve over the next few years.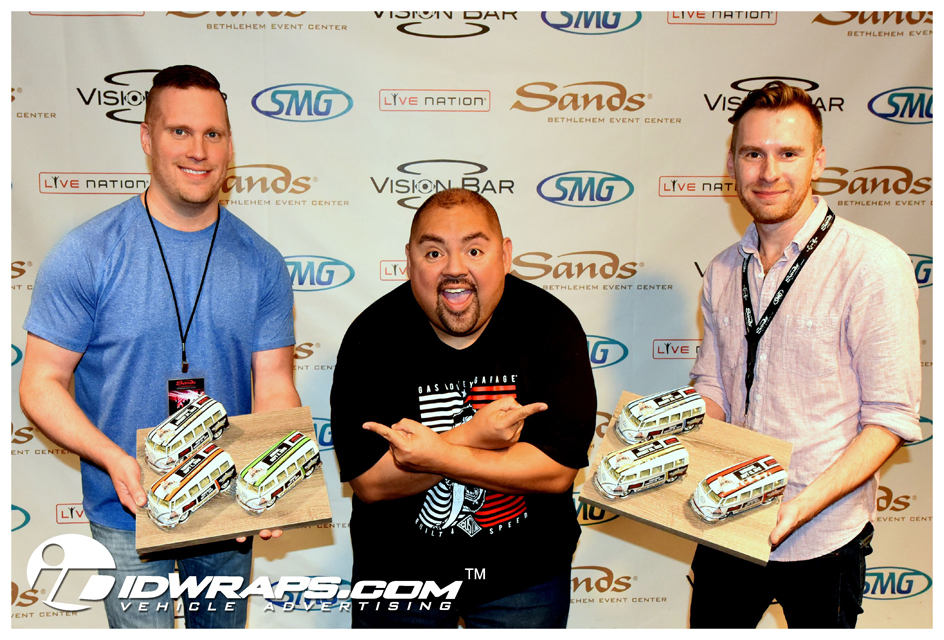 Malcolm Gieske
Malcolm Gieske is the owner of Identity Group, Inc. (IDWraps.com), a company in Slatington Pennsylvania that specializes in high-quality vehicle wraps. Malcolm is also a PDAA Master/3M UASG/Avery CWI Certified Installer. He oversees all facets of the wrap and wide format process at his company where he has hired a quality team.
Malcolm first drew our attention earlier this year through the vinyl wrapping of miniature toy Volkwsagen (VW) buses his shop created and presented to stand-up comedian Gabriel Iglesias at his stop at the nearby Sands Event Center last year ("Miniature Vehicle Graphics," (January 2019).
I'm a car guy and a creative thinker, so I love it when these two passions merge, as they did with our miniature bus wraps for Gabriel Iglesias. Too often, creative folks are confined to cubicles where they design rectangles all day (traditional print, outdoor, and Web graphics). Our industry allows creative professionals nearly limitless canvases to apply their creativity.
The diversity of projects is constantly refreshing in the sign industry. We've wrapped toys, airplanes, and, yes, even urinals with urinology jokes, and I believe our industry is attractive because of that diversity.
To attract younger talent to sign businesses, driving awareness in secondary education and colleges is a must. My company participates with our local technical school (LCTI) where we hire co-op students to assist with production and installation. This has been an excellent learning opportunity for students, and a few of them have become permanent hires for us.
This school is the perfect example where there is a strong connection with the job marketplace. As a member of LCTI's school's Employer Advisory Board, it is rewarding to assist in steering the program in a direction that is in line with the realities of the real world. Too many schools are selling degrees and not preparing the students properly or advising of the true job market conditions. I would recommend that shops reach out to local educational institutions to drive awareness and also for job recruitment.
My concern for those entering our industry though is the increased competition. Thirteen years ago, I was the only game in town; one could imagine that our closing ratios were very healthy. Today we are faced with many more players in the market, which is creating downward pressure on pricing. When a younger sign maker enters a saturated market, it may be difficult to develop a compelling value proposition to potential clients. The usual proposition is: "While I'm not able to offer an in-depth portfolio or validate any significant industry experience, so I'll give you a very low price." Nonetheless no one wins when pricing races to the bottom. This is one reason why there are so many printers available on eBay. It's also hard to recover from being known as the "cheap shop in town."
Speaking of low pricing, as for an industry business practice I would like to see change sooner than later, I'm looking forward to a day when there is more pricing awareness regarding color-change wraps. We field many inquiries daily where the cost expectation on the other side of the counter is very low. There needs to be more knowledge among the customer base that a full-color change wrap is not just a few hundred dollars.