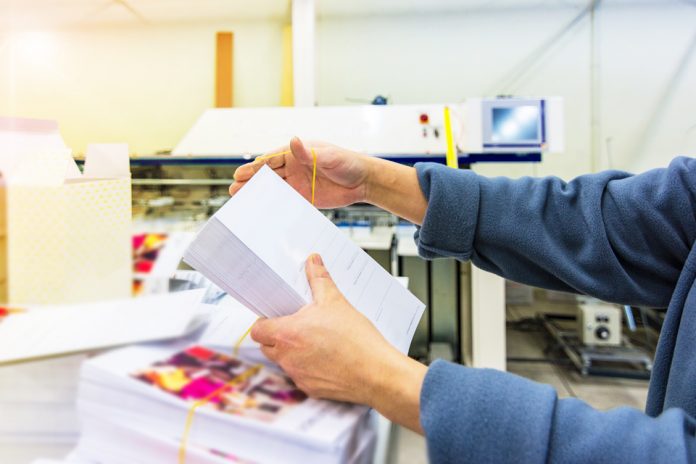 When we think of the evolving technological landscape available, some people are quick to count out key mediums like print. However contrary to popular belief, Americans have proven the value and necessity for print, claiming it still has skin in the game and is often times preferred to newer mediums.
Despite the ongoing flow of communication and readily available information at our fingertips, the recently released Canon Print for Action survey* unveiled that 69 percent of Americans reported feeling overwhelmed by the constant barrage of digital information.
So how can print service providers effectively communicate their clients' message to their customers? With digital platforms overwhelming Americans, printed communications such as direct mail continue to be invaluable in today's climate. In fact, 55 percent of Americans surveyed said that printed direct mailers are more influential from a print perspective and carry more weight than newer mediums like online petitions and podcasts.*
Direct mail is evolving in the digital age, expanding from text-based promotional letters, to digitally tailored printed materials including both text and images. Given these advances, print providers need to keep up with the pace and maximize opportunities by continuing to play to print's strengths and utilize the proper tools and technologies available.
But exactly how can print providers remain on top of their game? Below are key points to keep in mind when looking to enhance direct mail pieces and not only meet customers' needs…but surpass them.
Think Digital
With almost 3/4 of respondents stating that graphic quality is very important in capturing their attention*, inkjet and toner become strong solutions for print service providers to utilize. High-quality, colorful print materials, especially direct mail pieces, married with intuitive digital components through Augmented Reality (AR) and Artificial Intelligence (AI) technology can help clients' marketing and advertising materials stand out in a world that is becoming increasingly on demand and in the moment.
Additionally, to better resonate with recipients, direct mail communications are often personalized. In order to better reflect a reader's preferences, standard personalization such as altering text—to address someone by name or including a photo from an event—goes a long way…but only if done right.
This is why it is vital to have the right digital printers that are engineered to produce vividly detailed text and maintain the high resolution of professionally shot photos. As print runs continue to shorten, offset prints can be moved to inkjet devices to print more affordably at lower total quantities, without sacrificing quality or margin.
Finish in Style
Once the printed piece is done, adding the right level of enhancements through specialty finishing effects can help elevate a PSP's final product by providing customers with a high-quality look and feel. Finishes such as UV and soft touch coating, gold foiling, and other specialty techniques, is something Canon aims to provide its customers through its collaborations with third-party finishing companies in order to take a printed piece to the next level by incorporating tactile elements.
Taking It a Step Further
When it comes to print, digital communications are not the enemy—on the contrary, both could and should be working in parallel. In fact, more than 80 percent of Americans surveyed said that they just scroll past digital ads when they are online, with more than half citing that they are more likely to notice a print ad than an online ad.* Given print's influential power and digital's advanced capabilities, both mediums would benefit from co-existing.
With advanced printing technologies on deck, print providers can also tap into solutions that allows for innovative features such as AR or AI to propel print projects into the future. By using these emerging technologies to one's advantage, direct mail pieces can remain ahead of the curve by incorporating applications that optimize print experiences, ultimately catapulting a recipient from paper to interactive experiences.
—Eric Hawkinson
Eric Hawkinson is Senior Director, Canon U.S.A., Inc.
*All figures, unless otherwise stated, are from an Ipsos survey conducted on behalf of Canon U.S.A., Inc. The survey was conducted online in English; fielding from November 27-29, 2018 with a total sample size of 2,010 adults, ages 18 and older from the continental U.S., Alaska and Hawaii. The results were weighted to match the 2016 U.S. census demographic data (including gender, age, region, race/ethnicity and income) to help ensure the data is representative of the U.S. population. This study has a credibility interval of ±2.5 percentage points for all respondents. The following generational breaks were used when examining the data: Gen Z (21 and under), Millennials (22-36), Gen X (37-52), Baby Boomers (53-71), and Silent (72+) with the following sample sizes; Gen Z: 62, Millennials: 537, Gen X: 574, Baby Boomers: 689, Silent: 148.