"Deep breath, deep breath, deep breath."
Those are the words most of us have been whispering to ourselves each day since the beginning the pandemic, as our hearts seemingly beat with enough brute impact to fracture a rib.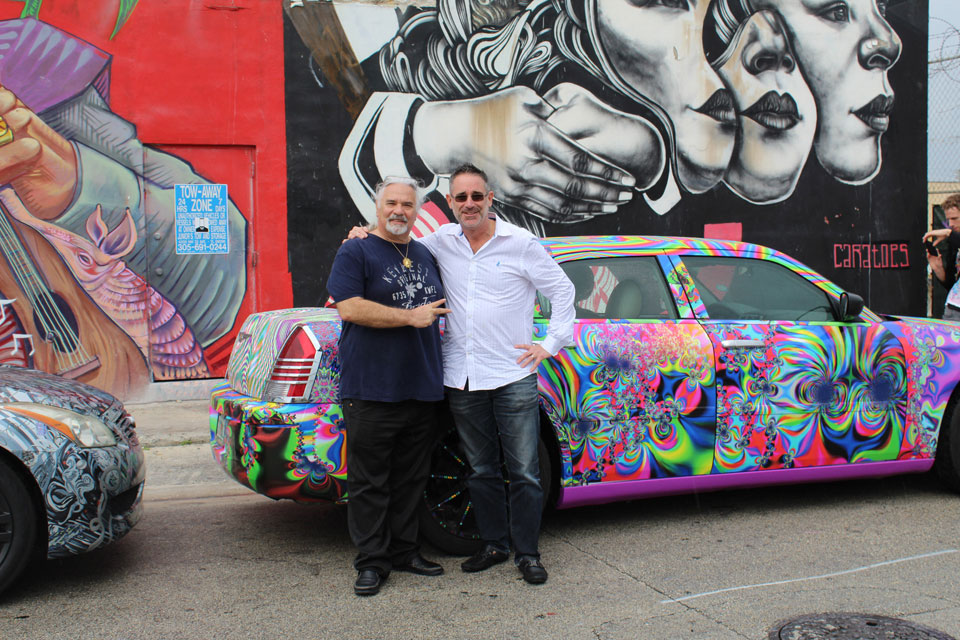 Only when I could muster the energy and air, did I manage to scream expletive-laced tirades of frustration, and there were far more nights where a good drunken stupor rendered me unable to mutter anything at all—two unadmirable qualities I became exceptionally adept at during my eight years in the Marine Corps.
The trials and tribulations of the past twenty months had nearly every business owner gasping with desperate anxiety and even debilitating fear. Unfortunately, for most of us, the legacy of the pandemic was nothing less than a sheer bloodbath, leaving a wake of printers suffering from post-traumatic stress; that's not said either lightly or figuratively.
The famous adage, "there are no atheists in a foxhole," often came to mind once stay-at-home decrees became the standing order and revenue vaporized in a mushroom cloud. If printing business ownership during the pandemic isn't the entrepreneur's equivalent of combat, it's hard to imagine what else prompted me to start praying so voraciously.
As the furious explosions of mask mandates, business closings, infectious rates, and death toll numbers rained down like molten shrapnel, I found myself cowering on the couch, clutching bottles of whiskey as the virus marched through like silent thunder.
Once I mustered the courage to pop my head over the proverbial berm and assess the initial damage, I shook my head to wave off the shellshock, knowing it was damn time to get back in the fight, lest die at the altar of bankruptcy.
With the warrior spirit revived, we joined platoons of printers rushing ahead, hunting down new products to bring to market and attacking needs we never thought would exist.
Social distancing floor decals, acrylic divider panels, and graduation lawn signs—for some it was a series of glorious victories, but for many others, like us, it simply gave us just a small pouch of small-arms ammunition to battle for another day.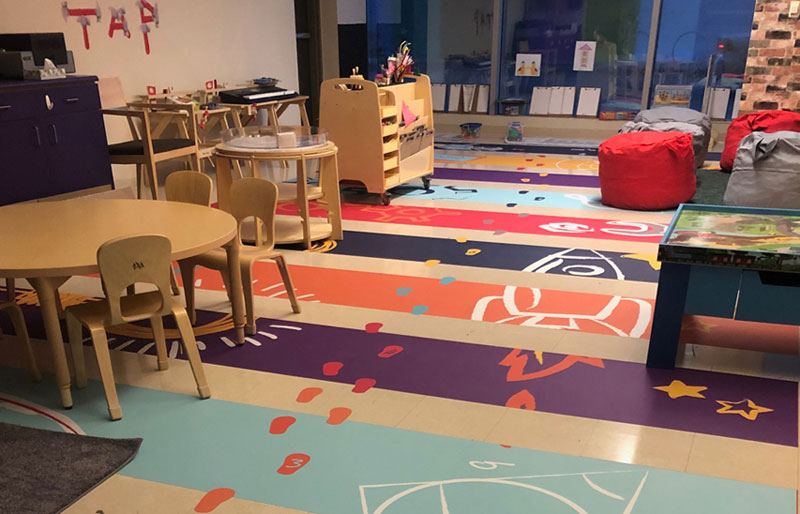 As we closely observed the marketplace for brilliant strategies that might turn our business and some of our fiercest competitors, now became "frenemies" if not allies, conversations sprouted as we were truly all in this together.
After countless months mired in a painfully slow slog, we now begin to emerge from the trenches, in what we hope is the decisive conclusion to the COVID War.
As we conduct the battle damage assessment, I'm now discussing the aftermath and raw scars left on the printing industry with my printing colleagues, planning for our rebuilding and healing phase.
In speaking with fellow printers, three themes emerged as the transition starts from reduced work hours and physical isolation: a pandemic of production errors, the degradation of process, and client relationship anemia.
Since March 2020, many print shops have been barely idling, squeezed with staffing cuts and fraught by lack of projects. We're now leading a team that's low on energy and out of practice.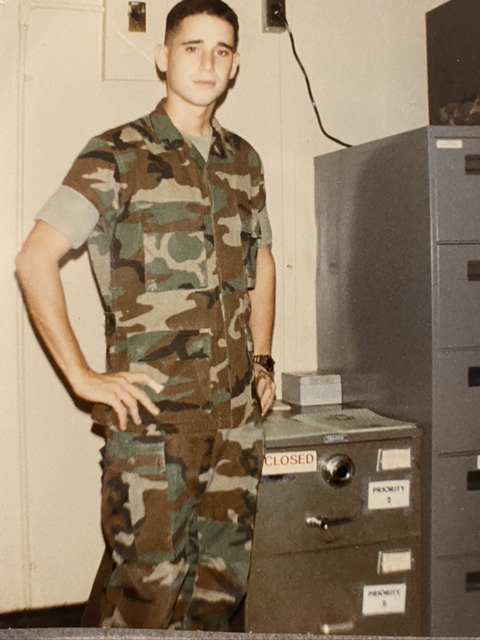 As a Marine veteran, I think of this situation as a peace-time military now called to respond to a crisis—a corps that, after several years without conflict, underwent a reduction of force and, with changes in agenda, neglected to invest in training. Readying your squad to get back out on the field and fight with the intensity, purpose, and precision they once did will require leadership and discipline.
Reinstating pre-pandemic practices, such as formal production meetings, is a good place to start.
When business went on the respirator, it seemed commonplace that work-orders were just handed-off without much discussion; those tried-and-true processes to make certain the entire team understood the mission were dismissed for less stringent protocols.
In order to get the team dialed-in, it may be worth considering increasing production huddles to two or three shorter ones a day—and since we've implemented that drill, there's been a marked decline in pre-press and production gaffes.
In the Marines, we referred to such briefings with the acronym S.M.E.A.C. (Situation, Mission, Execution, Administration/Logistics, and Communications); this can be adopted for the private sector, but in short, it provides a clear concise template for aligning the team around the tasks at hand.
Furthermore, as an extra level of precaution, a dual sign-off quality-assurance process would be ideal as the velocity of the business is now exceeding the pace of the team's acuity to detail following the long slumber.
This is also an opportune time for introducing new methods; consider the post-COVID era as a chance for organizational rebirth.
Undoubtedly, the pandemic required you to rethink, iterate, and innovate to survive, but have you formalized these changes and done so in a way that the entire team understands and owns?
One of the best methodologies for clearly delineating strategic objectives, but moreover, establishing accountability at all levels, is utilizing Objectives and Key results (OKRs). According to Felipe Castro, this concept started at Intel and swept not only big tech, but retail, media, and financial services—it was implemented at Twitter, Linked-In, Walmart, Target, The Guardian, Dun & Bradstreet, ING Bank, and most famously, Google.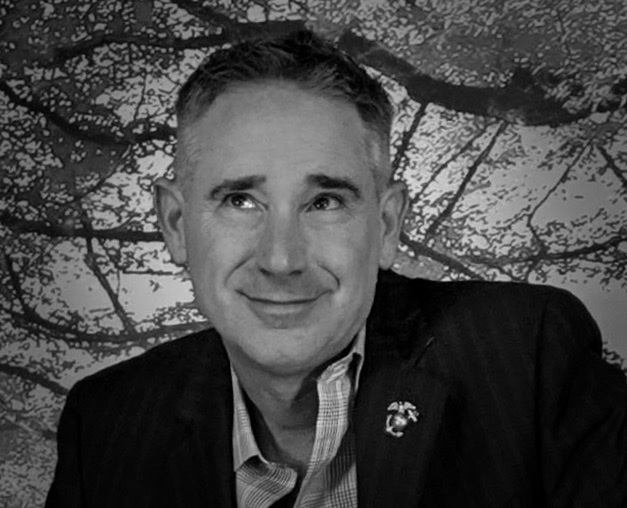 This planning method is just as easily implemented with a small business, as it is for a large multi-national organization. While there are software dashboards and formal training to be purchased, it can be quickly self-taught through online articles and YouTube videos with nothing more than simple PowerPoint slides to document and track progress.
In essence, OKR's structure each player's goals to the overall company mission and across all disciplines from support, marketing, sales, production, and leadership—individual responsibilities are clearly defined, scored, and peer reviewed, and everyone is accountable to each other regardless of title.
Ironically another nugget that surprised me was the lack of contact owners and salespeople had with their clients throughout the duration of the pandemic, despite being desperate to engage with people other than a spouse or child. It's safe to say that most folks burned-out of Zoom within just a couple of months, and for most regions of the U.S., without the ability to make face-to-face calls, many got complacent, and the strengths of those previously strong relationships certainly waned.
Don't let any more time pass, this is the ideal time to reach out, let them know you're still here and see how they managed through the difficult period both personally and professionally.
Remember, it's possible they may have lost their job, so if there's no reply from a work email, find them on Facebook or Linked-In to simply say "hello." At some point, those folks may resurface in a buying capacity at another company with printing needs; demonstrating a personal concern for their well-being will be cherished.
Keep your base and alliances strong. Instituting a self-imposed requirement for you as a print shop owner or leader to make at least five outreaches a day to your client base will help get the business reinvigorated.
Lastly, the agonies of the pandemic, coupled with the horrid political discourse, clearly demonstrated how divided, yet inter-dependent, we are upon one another—both internally within our own printing organization and externally at the client level or broader community.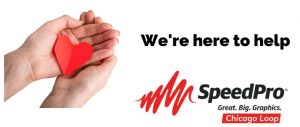 While printing companies won't cure the nation's ills, we can assume a vital role as good corporate citizens and facilitate the healing.
Wrapping your business up with apolitical and non-divisive causes or not-for-profits, through donations, discounts, and volunteerism, reinforces your company's sense of purpose and your team's collective mission whilst making a tangible difference in your respective neighborhood. Not only will this demonstrate your corporate character, but it can open additional channels of revenue and provide positive content for social marketing.
The transition is now; it's happening swiftly and hopefully lasting. There are course corrections that need to be made and revenue targets that must be achieved.
The fog of the COVID War still has many of us staggering, but if you can grab your bootstraps and regroup with a few of these tactics, you'll be well positioned to take aim at renewed success.
By Eric Lazar, an owner and partner of SpeedPro Chicago Loop, a larger format printing company in downtown Chicago. His COVID-19 practices were featured in our publication last spring. Lazar is a former Sergeant and United States Marine Corps veteran serving as an intelligence analyst from 1986 to 1994.