In our February 2019 issue, we presented our recent conversations with some notable sign makers thirty-five years old or younger who are making their mark in the sign industry either through sales, fabrication, installation, and/or management ("Sign Makers: The New Crew", sponsored by Yorston & Associates).
This demographic is the future of our industry. These young sign professionals explain, in their own words, their views on the biggest challenges they've encountered in the industry, their opinions on why the sign industry is an attractive career for younger people, and their advice for how shops can recruit this new generation of talent.
This unabridged article spotlights one of our selected Young Sign Makers of 2019, Tori Rivers, and begins with a brief bio before moving into their views of the industry.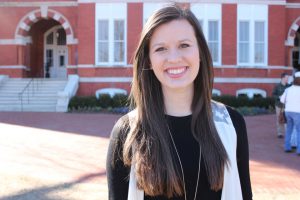 Tori Rivers (GSG of Dallas, Texas)
Tori is the event coordinator at digital imaging supplier GSG. She is also a member of both the International Sign Association and the Mid-South Sign Association's Elite programs, which identify promising young sign makers representing the next generation of industry leaders. She cites these recognitions as having been instrumental in her desire to further her career in the sign and visual communications industry. As an inaugural member of the MSSA Elite program, Tori was able to implement a social media program for the association with the goals of promotion, education, and recruitment.
My proudest accomplishments so far have been my acceptance and participation with the International Sign Association and Mid-South Sign Association Elite programs. These programs have been instrumental in my desire to further my career in the sign and visual communications industry—they made me fall in love with the industry! I have continued my involvement on multiple committees and devoted attendance and participation to the association's meetings and membership.
I believe the regional associations are invaluable to the industry through their dedications to government relations, education, networking, and scholarships. The intentional relationships developed through my sign association involvement opened doors for me that would not have otherwise been available, and it all started with the Elite programs. I encourage other young sign professionals to get involved in their regional sign associations and to take advantage of the many resources provided to further professional growth.
The sign industry is an attractive career for its continued relevancy; the world will always need signs. This level of job security is encouraging in an ever-demanding job market.
The industry is always expanding and innovating. More than that, what made me want to continue my career in the sign and visual communications industry were the people. The extensive networking opportunities offered through sign associations and tradeshow events have provided me with relationships all over the country, and even internationally. I have been able to foster connections with industry professionals that go beyond the traditional colleague level—these people are family to me, and I wouldn't be who I am today without the unparalleled support of my sign family.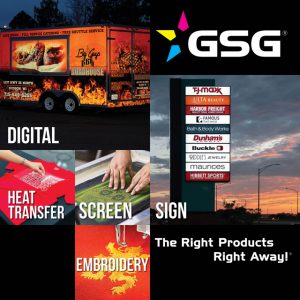 I am a believer that people are made to live in community with other people, and a career in the sign industry means career growth, sustainability, continuous education and lifelong friends.
When it comes to the sign industry recruiting younger people to join, the first step in recruitment is awareness. If you had asked me before I got started in the field, "Are there people who make signs?" of course I would have said, "yes;" but the sign industry was not something I ever had to think about before I found a job in it.
One great educational awareness opportunity is for sign companies to participate in Sign Manufacturing Day. The International Sign Association has partnered with the National Association of Manufacturers to highlight the diverse career opportunities within our industry, and Sign Manufacturing Day is an easy way to start the conversation!