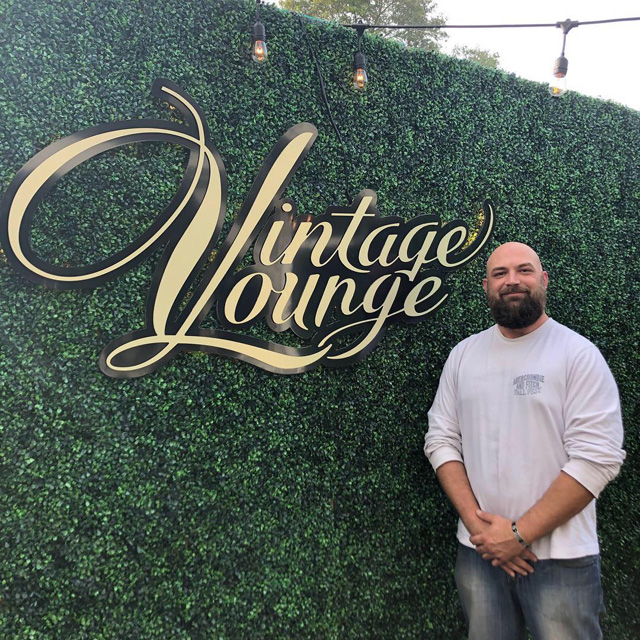 Justin Myers, age thirty-three, is the founder and owner of Signs By Veterans, a shop he opened to help military veterans not only transition into the civilian business world but also improve and develop their overall life. We recently covered their creation and installation of a halo-lit on-premise sign for the Vintage Lounge in Charleston, South Carolina ("Signage with Selfie Worth," November 2020), and while speaking with him about that project, we knew he would be a great fit for this year's Young Sign Makers special.
Hailing from a noteworthy military career (where he earned the nickname "Pirate Hunter"), Justin eventually attended Charleston Southern University. His heart remains with helping military veterans be able to transition to business professionals, so he also currently serves on their Board of Visitors where he contributes to scholarships for this cause.
He moved into the role of a master certified sales consultant at Toyota, when TheSignChef.com, Inc. (an organization providing top-quality signage for many Fortune500 companies and 190,000 small businesses across the U.S. and internationally) recruited him as a sales director where he eventually becoming vice president. "The sign industry was very appealing to me because there were so many different solutions you can provide and so many different brands to work with," he says.
A few years ago, Justin made the hard decision to resign from his vice president position and start up Signs By Veterans. "I have studied other peoples' businesses my whole life, and I wanted an opportunity to build a business for myself and for the veterans in the community to grow into," he says.
And Justin has made big progress with a small staff. Signs By Veterans is only a six-person business yet they service signs nationally around the country, even securing the rights to work on large-dollar sign projects. They work on everything from vehicle wraps to custom signage to dimensional letters and everything else in-between. He is particularly proud that his shop is giving his veterans on staff a career boost. "They are finding that signage is a 'unique' skill set," says Justin.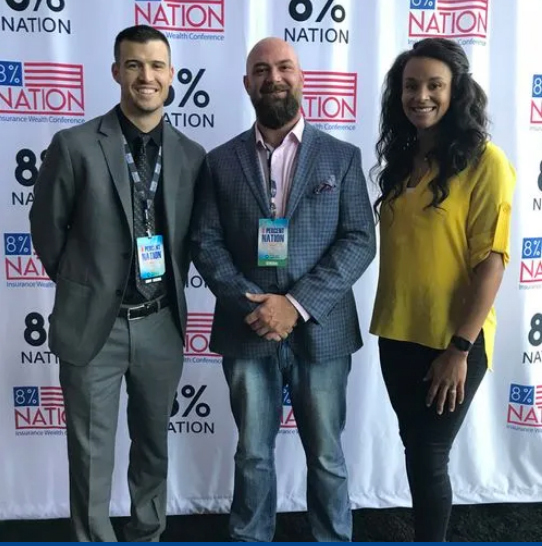 Justin firmly believes that strategic partnership is a key to growth and success at his start-up company, as Signs By Veterans has partnered with some of the top manufacturers in the industry. They have worked directly with Gemini on fulfilling projects, and they also work with Direct Sign Wholesale to help with national-level projects on a national level. And they still do business (sculpts and such) with The Sign Chef. "I have an network that I built over the years so that I have access to an installer in every major city across the United States," says Justin. "Most, but not all, are veterans, as I'm always looking to create more jobs for veterans."
You can follow Justin on Facebook at @JustinMyersEnterprise and on Instagram at @Ma5terguns. We also spoke further with him to learn his thoughts on what younger sign people can bring to the industry.
What are some of the challenges younger people can face in the sign industry?
I've noticed that kids in the eighteen- to twenty-five-year-old age range have a lot less direction in where they're heading in life. They're very new and trying to figure things out on their own. However I've found that they're open to being taught new processes and technologies whereas some of the old-time sign guys can be hesitant to learn new tricks.
Industry knowledge can be taught, but it has to be taught in a way for growth to develop. Young people are looking for an impact, and they're looking for purpose. And there are so many different options they can pursue in the industry—it's not just one job. There are a lot of technologies and systems related to signage they can work off of—CNC routers, paint systems, flatbed printers, etc.—and the fact that they are getting to represent business's brands across America is an attractive aspect.
Is there anything you would like to see evolve in the sign industry?
I think the industry, as a whole, needs to do a better job of displaying its value. I feel lots of times that companies underbid jobs because they don't understand the value associated with what they're doing and how it can help and contribute to their customers' business and growth.
The sign industry directly impacts the economy through signage, marketing, and materials to help bring customers to these businesses and grow them from an economical standpoint. A lot of people are just focused on low base pricing materials and not focused on the economic impact that they're having on a bigger scale. It would help the industry grow more across the industry to focus on solution telling and understanding the economics behind it versus just the product.