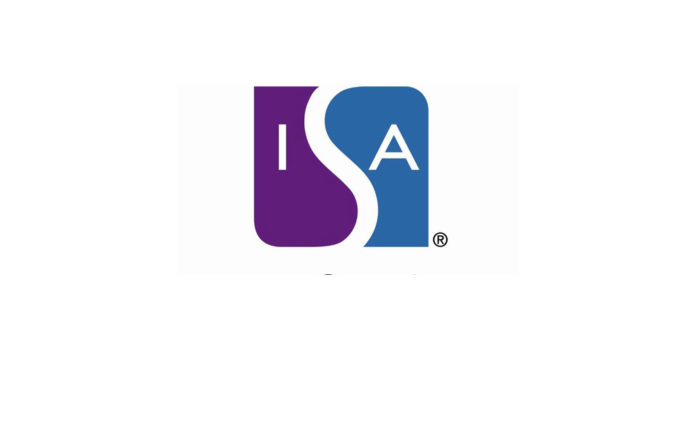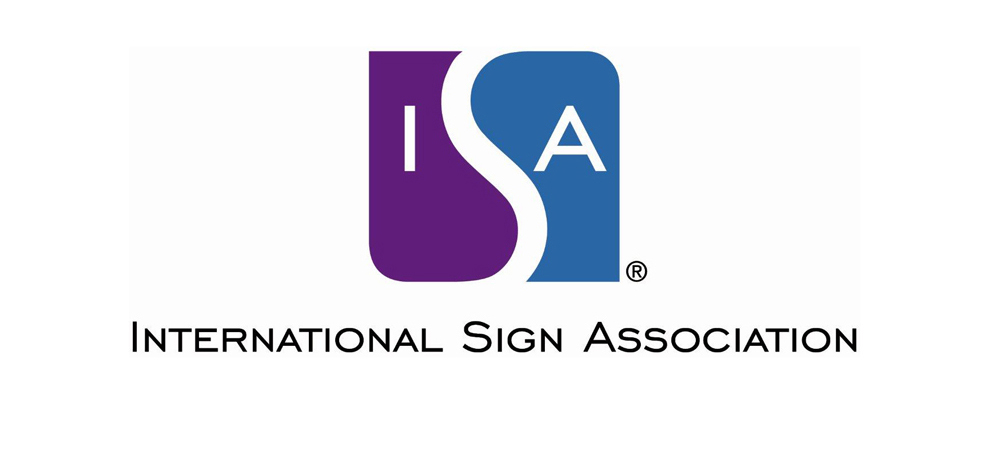 The sign, graphics, and visual communications industry's best and brightest young leaders have been named to the ISA Elite Class of 2023. The class will gather at the upcoming ISA International Sign Expo 2023 for targeted networking and education. They will meet again in the fall at ISA headquarters for a leadership conference.
"We continue to be amazed by the talent and experience of each ISA Elite class," said Iain Mackenzie, ISA's vice president of meetings and events who oversees the Elite program. "This year's class is no different and showcases the many career opportunities our industry offers."
The ISA Elite program was launched in 2015 to help the next generation of leaders grow professionally. One of the most powerful aspects of the program is the ongoing connection with previous ISA Elite cohorts. Many ISA Elite have gone on to serve ISA and its regional affiliated associations on boards of directors and committees.
"Just being in the room with these Elite at ISA International Sign Expo and again in the fall are among the highlights of my year," said Lori Anderson, president CEO of the International Sign Association. "They bring a level of excitement and fresh ideas to our industry and we're seeing a real impact on our association and the industry."
The ISA Elite Class of 2023 is:
Amad Abdullah President, KW Signs, Kitchener ON
Tristan Allan President, TDH Experiential Fabricators, Surrey BC
Jeremiah Baker Co-Owner, Bakers Sign & Manufacturing Inc., Conroe TX
Ashley Baumeister Special Ops Supervisor, Creative Sign Designs, Palm Harbor FL
Christina Blackwell Senior VP, SignCraft Industries, Indianapolis IN
Sam Chagani President, Smart Energy Solutions, Lauderhill FL
Lauren Conaway Marketing Manager, Principal Industries, San Angelo TX
Amy Davis Associate Director, AGI, Maryville TN
Brandon Dennis Vice President of Operations, Innovative Signs & Graphics, Burlington NC
Josh De Ruyter Vice President of Sales, Signage Solutions, Anaheim CA
Louis DeSantis Owner, Sign Shop Illuminated LLC, Colorado Springs CO
Daniel DiSalvatore Lead installer, Creative signs, Clermont FL
Johanna Euceda Project Manager, WL Concepts & Production, Inc, Oceanside NY
Nicole Flores Account Manager, Sign Engineering LLC, San Juan PR
Morgan Foote Project Manager, Welch Sign, Scarborough ME
Ashley Fox Graphic Department Lead, Farmington Signs, LLC, Farmington MO
Matthew Godwin COO/CFO, National Branding & Signarama Troy Metro Detroit, Troy MI
Hollie Harrison Program Manager, Elrod Engineering, Smyrna TN
Lauren Kelly CEO, Mustard Square, Sacramento CA
Justin Keyser Project Manager, North American Signs, South Bend IN
Casey Kilsheimer Vice President of Operations, Art Display Co., Capitol Heights MD
Jake Kowalczyk Operations Manager, Identiti Resources, Pingree Grove IL
Joel Lewis Strategy Sourcing and Implementation Manager, DeNyse Companies Inc., Douglasville GA
Alexandra Lund Co-Founder, The Sticker Lady, Bismarck Sign Co, Bismarck ND
Jason McNabb Sign Installer/Service Technician, Signs & Wonders, Paden OK
Patrick Mulholland Regional Sale Manager, California, SloanLED, Oceanside CA
James Neely Director of Project Management, RP Signs, Charlotte NC
Joe Nodzak Lead Designer, F & N Enterprises dba SmithCraft, Phoenix AZ
Nick Parsons Procurement Manager, Philadelphia Sign Co., Cherry Hill NJ
Sarah Reese Administrative Director, Midwest Light & Sign Inc., Potosi MO
Kyle Schauer Project Manager, Signtech Electrical Inc, San Diego CA
Brayden Seims Operations Manager, Tacoma Sign Company, Gig Harbor WA
Patience Shaffer Chief Operating Officer, GoPermit, Mishawaka IN
Matthew Sherrier General Manager, Vulcan Inc., Foley AL
Jay Yorston Sales Representative, Yorston and Associates, Canton GA
—Press Release