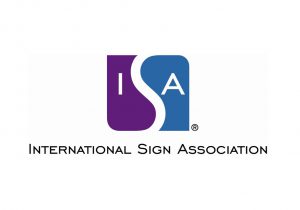 A significant federal court case has been decided that could change the way that signs and graphics are regulated. In Thomas v. Bright, the U.S. Sixth Circuit Court of Appeals affirmed that the government cannot distinguish between on-premise and off-premise signage because it is an unconstitutional content-based distinction.
The International Sign Association believes this ruling is flawed and will continue to work so that communities affected by this decision are able to determine for themselves if and how they regulate these two types of signage.
The ruling in Thomas v. Bright impacts communities and sign, graphics and visual communications companies in the Sixth Circuit's jurisdiction: Tennessee, Kentucky, Michigan and Ohio.
"ISA supports the longstanding ability of cities to distinguish between on-premise signs and off-premise billboards because each has a very distinct capability and purpose, and the audience for each is unique," said David Hickey, ISA's vice president, advocacy. "There are decades of U.S. Supreme Court precedent which allows communities to regulate on-premise signs differently than off-premise billboards. Consequently, we disagree with the recent ruling."
In 2017, a billboard owner (Thomas) won a case against the Tennessee Department of Transportation, with the federal district court ruling that the state's on- vs. off-premise distinction was content-based and therefore unconstitutional. The decision reflected an interpretation based on the 2015 U.S. Supreme Court decision, Reed v. Town of Gilbert. The case was appealed to the Sixth Circuit.
It remains to be seen whether Tennessee will appeal to the U.S. Supreme Court.
Even if the state does not appeal, there is precedent in other jurisdictions where courts have ruled that the on- vs off-premise distinction is not content-based. When there are conflicting Circuit Court opinions, the issue becomes an issue for U.S. Supreme Court consideration, a process that could take a few years.
"This decision could potentially upend the way signs are regulated across the country and result in tremendous uncertainty in thousands of communities, especially for the millions of business that rely on signs to attract customers," said Hickey.
At this point, the Thomas decision applies only to laws that prohibit off-premise signs with non-commercial speech in the Sixth Circuit's jurisdiction: Tennessee, Kentucky, Michigan and Ohio.
The decision allows communities to make the on-/off-premise distinction as long as the regulations they use are not content-based (distance, structure, size, etc.)
There are nearly 40 years of U.S. Supreme Court precedent on the issue, including:
A 1981 landmark U.S. Supreme Court decision, Metromedia v. San Diego, that allowed different treatment for on-premise and off-premise signs, and Justice Alito's concurring opinion in Reed v. Town of Gilbert, which explicitly listed the on-premise/off-premise sign distinction as not content-based. ISA will continue to analyze the Thomas v. Bright decision and communicate how it could impact the signs, graphics and visual communications industry. ISA will also be advising communities on how to comply with this decision.