ISA International Sign Expo 2018 closes with attendance topping 20,387—making it the largest ISA Sign Expo in Orlando and one of the largest in ISA Sign Expo history. The tradeshow floor was the largest-ever footprint for the event.
"Significant weather issues throughout the country affected air travel, but attendees found a way to get here anyway," said Lori Anderson, ISA president and CEO. "And they came in a mood to buy. Exhibitors reported that sales were outstanding. This reinforces that ISA International Sign Expo is the only industry event connecting sign and print companies with vendors who can help them capitalize on the expansions in the sign, graphics, and visual communications industry."
The show continues to grow and expand. The previous record for Orlando attendance was set in 2016, and this year, it nearly eclipsed the 2017 attendance in Las Vegas. ISA International Sign Expo alternates between Orlando and Las Vegas, with the West Coast show typically slightly larger.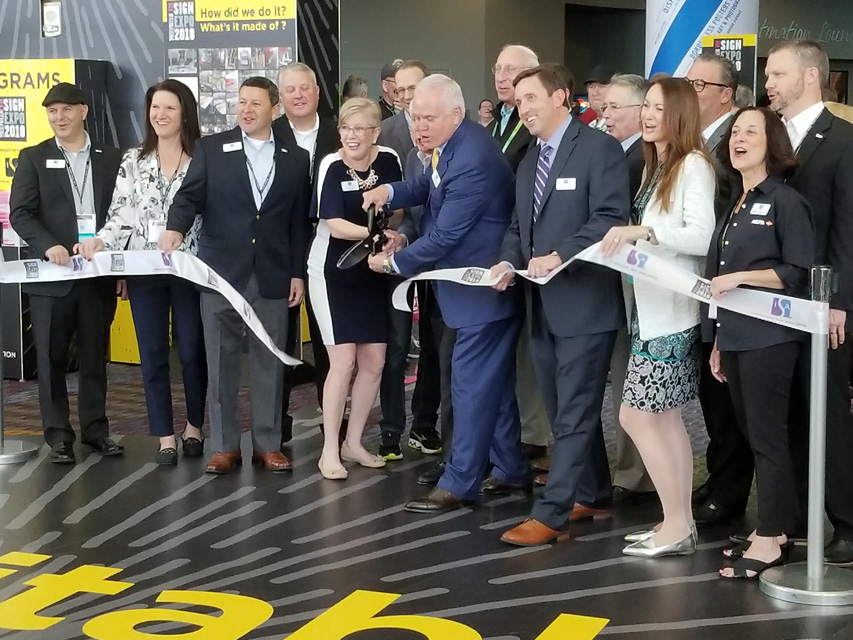 At 221,000 square feet, the tradeshow floor was the largest footprint in ISA International Sign Expo history. Nearly 600 exhibitors were in attendance, many offering tremendous specials and introducing new products.
ISA International Sign Expo annually brings together the breadth of the sign, graphics, and visual communications industry, ranging from neon and LEDs to print and soft signage. Throughout the event, attendees learned more about products, innovations and ideas to help them expand and grow their businesses.
Highlights from 2018 include:
Three popular Game Changers events, in which attendees were inspired by stories of leadership skills and generational changes.
Two new pre-conference boot camps, designed to help sales professionals grow in selling wide format projects produced by Idealliance, and an executive leadership seminar produced by Florida State University. Both were well attended and well received.
The always-popular Networking Reception for National and Custom Sign Companies, which connects local sign companies with nationals who need subcontractors regionally, was packed.
More networking opportunities helped attendees make that one powerful connection. The ISA Elite program brought in a new class of thirty-six; dozens of alumni returned to the event.
More influencers, including designers, researchers and planners, were onsite through related programs. ISA's Planning for Sign Code Success™ was held at ISA Sign Expo 2018 for the first time. The Sign Research Foundation hosted its second co-located National Sign Research & Education Conference (NSREC) onsite. The Experiential Design Program (XDP) offered high-level interaction with clients/end users, sign fabricators and sign material suppliers.
ISA will mark its 75th anniversary as an association at ISA International Sign Expo 2019, April 24-27, 2019, with the trade show floor open April 25-27 in Las Vegas. Registration will open this fall at www.signexpo.org.