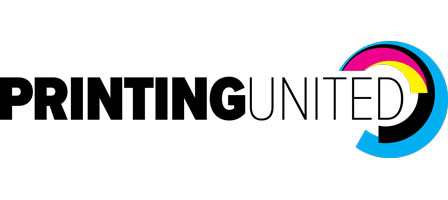 Industry-leading suppliers and manufacturers have reserved 90% of available exhibit space for the debut of PRINTING United (Dallas; October 23 – 25, 2019), according to event partners NAPCO Media and the Specialty Graphic Imaging Association (SGIA).
"PRINTING United continues to gain momentum, and we are pleased to eclipse the 90% sold threshold nine months out from the Expo," said Mark J Subers, President – Printing and Packaging at NAPCO Media. "The SGIA Expo, the predecessor of PRINTING United, has been a sellout for many consecutive years, and PRINTING United will follow in that tradition even with the expansion of segments and increase in floor space."
The floor now features more than 500 companies, including the Large Format and Production Printing divisions of Canon Solutions America.
"We are looking forward to the introduction of PRINTING United that will now include a broader attendance from the commercial print segment, in addition to SGIA's traditional large-format print providers," said Sal Sheikh, VP Marketing Large Format Solutions, Canon Solutions America. "Canon Solutions America has expanded its presence at PRINTING United with the addition of our Production Printing Division, as well as our Large Format Division, to enable visitors to see and discuss the best printing solutions to help them grow their business."
To stay competitive, print service providers (PSPs) are branching beyond their core businesses into new print markets. PRINTING United will serve printers and exhibitors by offering solutions from suppliers and manufacturers in market segments including garment, graphic, packaging, commercial, functional and in-plant printing.
"Most expos in the printing industry focus on a single segment. Our research shows that's not the way PSPs are heading," said Ford Bowers, President & CEO, SGIA. "The purpose and strength of PRINTING United is its support of businesses who are making the most of the convergence phenomenon."
PRINTING United will provide a powerful return on investment for PSPs who see opportunity for expansion within and outside their primary market segments. SGIA and NAPCO research indicates that group includes 95% of printers.
More information about attending and exhibiting at PRINTING United is online at PRINTINGUnited.com. Exhibiting companies interested in sponsorships should contact Sara Dunn, Strategy & Business Development Manager, PRINTING United: [email protected] or 803-206-0933.