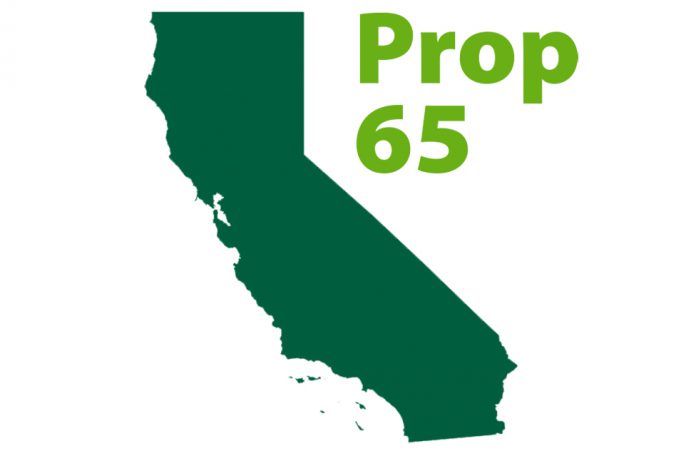 On Tuesday, August 14, the Specialty Graphic Imaging Association (SGIA) will host "Proposition 65 is Just the Beginning," a Webinar discussing the new warning label requirements—effective this month—under California's Safe Drinking Water and Toxic Enforcement Act, also known as Proposition 65, or Prop 65. Marci Kinter, Vice President, Government & Business Information, SGIA, will present with George Fuchs, Director, Technology and Regulatory Affairs, National Association of Printing Ink Manufacturers (NAPIM), and Gary Jones, Assistant Vice President of Environmental, Safety & Health, Printing Industries of America (PIA).
Administered by the California Office of Environmental Health Hazard Assessment (OEHHA), Prop 65 requires businesses to provide California residents with warnings about potential exposure to its designated list of chemicals that cause cancer, birth defects or other reproductive harm. The Webinar will address how its new warning requirements directly affect printers and suppliers in addition to other recent state and national regulations that will have a similar impact.
Warnings in compliance with Prop 65 can include product labels, public or distributed posts in the workplace, and Web site warnings for items purchased over the Internet. As part of the new regulations, they must indicate the name of at least one listed chemical that prompted the warning and OEHHA's new Prop 65 Web site address for additional information. Warnings are also required to include tailored information specific to certain types of exposures, products, or places.
Penalties for violating Prop 65 can be as high as $2,500 per violation per day.
Since the new regulatory program includes provisions for Internet sales, the new warning label requirements are already raising issues of concern. This, in addition to specific new requirements for retailers, makes this an issue for all to consider, regardless of whether a company's facility is based in California.
"The new warning regulation requirements impact not only those employers in the state, but anyone who provides products into the state, including via the internet," said Kinter. "All should be aware of the new label requirements and what is required. Anyone who provides product or sells product into California should plan to attend our program."
The Webinar will be held Tuesday, August 14, from 2 to 3 pm EDT. To register and learn more about Prop 65 and the printing industry, visit sgia.org. For more information on Prop 65, visit the new OEHHA website.