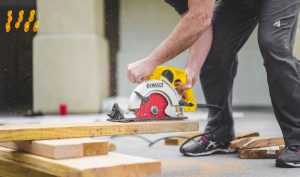 We recently checked in with manufacturer's rep Yorston & Associates for an update on how the sign industry is faring during COVID-19. The company provided insight into how business has been affected, new applications and markets sign shops are now entering, and what the future may look like.
Read our Q&A with Yorston & Associates below to learn more about how the sign industry is adapting to these changing times. For an even deeper dive into how the sign industry is changing, read our Q&A with President Adam Yorston.
Do you have any updates on the sign industry's outlook? Have you noticed any particular ways sign shops are changing business models to continue to operate during this pandemic?
Sign companies, distributors, and manufacturers have really shown their true colors. Everyone is so eager to supply what our country needs and do whatever it takes to get the job done," said Jonah Eisenberg, West Coast Sales Rep, Yorston And Associate. "We have never seen anything like this. Sign manufacturers transformed their companies within days to manufacture unique and essential sneeze guards, protective gear, signage, and other out-of-the-ordinary products needed during the pandemic. Due to the current restrictions and guidelines, many companies have adapted and transformed to a remote workforce when possible and shops are maintaining social distancing. It is remarkable what our country is capable of doing. The outlook is positive, everyone is eager to get our country back to where it was."
Have you noticed sign shops entering any new markets (i.e. social distancing floor graphics, Plexiglas barriers, etc.) due to the pandemic?
Many sign companies that traditionally fabricate exterior signage have found opportunities within the health network, hospitality, and retail doing protective barriers, sneeze guards, and everything needed to combat the pandemic," said Bill Yorston, Key Accounts, Yorston & Associates. "Sign companies are using their equipment to step out of their comfort zone and discover their true potential."
What do you predict the sign industry will look like on the other side of this pandemic? What do you expect to change? 
"The sign industry has proven its tenacity during this pandemic, and will continue to do so on the other side of it," said Brian Vlasich, Central Mid-West Sales Rep, Yorston And Associates. "One of the many reasons I love this industry is the people and their willingness to work hard, help each other in times of need, and help their communities.  Many companies have had to make pivots to build products they never thought they would have to, but they do it to help not only their businesses survive, but the world around them as well. Sneeze guards, protective barriers, masks, and shields will all be products used on the other side of this pandemic. This is a whole new sector of business for our industry, and chances are it will be for a while. The sign industry has stepped up, doing what it needs to do in order to get back to work, and will thrive again."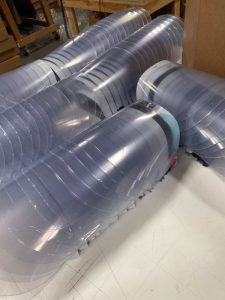 "The changes will be much like other industries," Vlasich continued. "Office spaces with plastic barriers everywhere and new protocols for vendors and sales people entering the buildings. New office layouts with desks further apart if possible, and masks worn by all of our colleagues. Virtual meetings will continue and I think in the sales realm, companies will really sit down and re-evaluate if something needs to be done in a face-to-face meeting versus a virtual one. Life will be different, but we all adapt, re-adjust, and push forward."
Has Y&A instituted any new business plans for how they will operate amidst COVID-19?
"Not so much the business plan as much as diversifying how we interact," said Joe Lupton, Midwest Sales Rep, Yorston and Associates. "We all quickly dove in and began learning about different ways to video conference and present information, and there is a decent learning curve to get good at it. Almost immediately, we were making ourselves available to our distributor partners and customers as well as our manufacturers to assist in any way using these resources. It has been case of knowing that for every obstacle there is an opportunity to be a hero. It would be easy to accept the status quo, but we adapted and learned new ways to interact and helped all of our partners continue to reach their clients. I think it has been a struggle for all, but the silver lining is that it has helped us learn a new way to connect with our partners and we are really hitting our stride!"
Photos (top to bottom): Greyson Joralemon on Unsplash; Ace Designs.