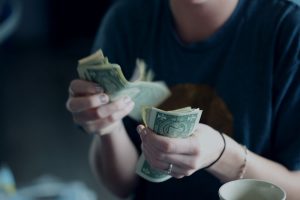 The Small Business Administration (SBA) has run out of money to fund the Paycheck Protection Program (PPP) and the Economic Injury Disaster Loan (EIDL) program, which means the COVID-19 Small Business Relief Funds have currently been exhausted.
On its website, the SBA posted a notice that read, "The SBA is currently unable to accept new applications for the Paycheck Protection Program based on available appropriations funding."
However, more relief may be on the way. Congress is currently working on another appropriation to pick up where these funding plans left off.
To learn more about what you should be doing now, visit this article on what to expect in the next few days/weeks from Nav, an online platform that matches small business owners to their best financing options and gives free access to personal and business credit scores.
If you're looking for some more guidance on what to do, be sure to check out our previously posted article on 8 things you can do now while waiting for loans.
Above all, Nav encourages all small business owners who were already pursuing these relief funds to stay the course as new funds are likely to be appropriated in the coming days or weeks.