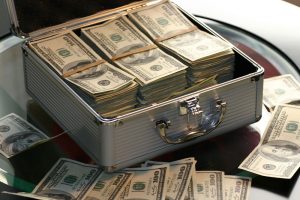 Successful cash flow management is a very important part of building a sustainable business. In today's economy, effectively managing cash flow post COVID-19 is more important than ever and just one of the challenges currently facing sign shops.
If you're looking to better manage your sign shop's cash, you should be paying attention to five business metrics that directly impact your cash flow and aiming to better understand how they interact together.
Over on Nav's blog—a free, modern way for business owners to manage their business credit and get streamlined access to financing—these five metrics are laid out in detail, including the first one, Income.
Author Ty Kiisel says, "Every business owner understands the importance of a steady flow of income into a business. Probably the biggest challenge facing small businesses owners today is the drop in income they experienced during the shutdown caused by COVID-19. As a result, meticulous accounting of the income coming into the business is more important than ever.
"Although forecasting in the middle of our current health and economic crisis has become a lot more difficult, it's more important than ever to accurately track your income. Fortunately, it's a pretty easy metric to track. What's more, the next four metrics don't mean anything without it."
Interested in learning more about metrics two through four—Expenses, Accounts Receivable Aging, Accounts Payable Aging, and Your Cash Flow Metric? Be sure to read the full post on Nav's blog about what you should be tracking to keep a healthy cash flow.
Photo courtesy of Pexels.