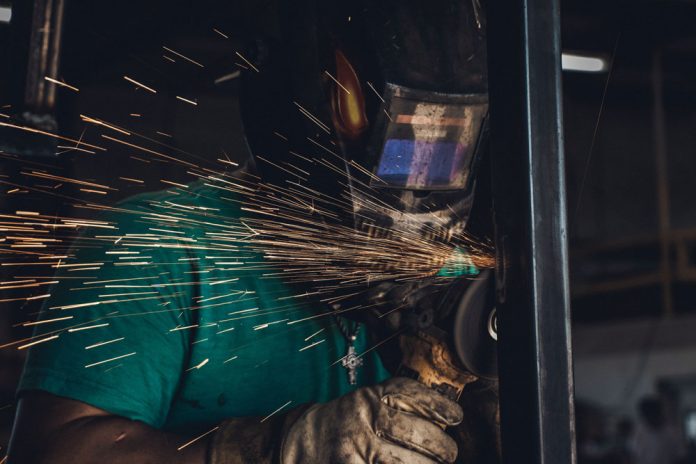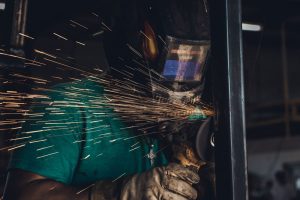 OSHA & the CDC recently issued joint guidance on COVID-19 for manufacturing workers and employers.
The guidance began by acknowledging the increased risk of the occupational transmission of COVID-19 due to a number of factors, including:
Manufacturing workers often work close to one another on production or assembly lines.
Considering most shifts last 8-12 hours, manufacturing workers often have prolonged closeness to coworkers
Shared transportation such as service vehicles and frequent contact with fellow workers in community settings
To help combat this greater risk of spread, OSHA & the CDC recommend employers create a COVID-19 assessment and control plan.
Start by identifying a workplace coordinator who will be responsible for COVID-19 assessment and control planning. Ensure all employees know how to get in touch with this person. The workplace coordinator and management should ensure all federal, state, and recommended CDC guidelines are followed concerning COVID-19. Also consider the role of testing and contact tracing in your facility.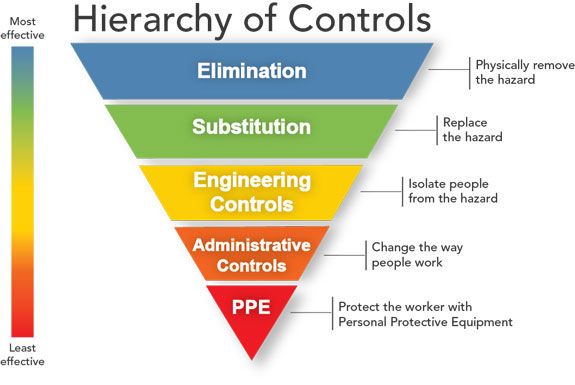 Next, the guidance says to follow the hierarchy of controls for removing or reducing the risk of COVID-19 illness. A hierarchy of controls is a means of determining how to implement feasible and effective control solutions. The idea is that the control methods at the top are potentially more effective and protective than those at the bottom. In the case of COVID-19, the hierarchy may look something like this:
Eliminate a hazard or processes;
Install engineering controls; and
Implement appropriate cleaning, sanitation, and disinfection practices to reduce exposure or shield workers.
Consider the set-up of work environments so that workers are spaced six feet apart as often as possible. Modify workstations so that workers aren't facing each other and consider using physical barriers like Plexiglas. Also be sure there is adequate ventilation in the facility, but cautious of fans, which should not be blowing from one worker directly at another. Personal cooling fans should also be removed. Add additional clock-in/clock-out stations to reduce crowding or consider an alternative touch-free method.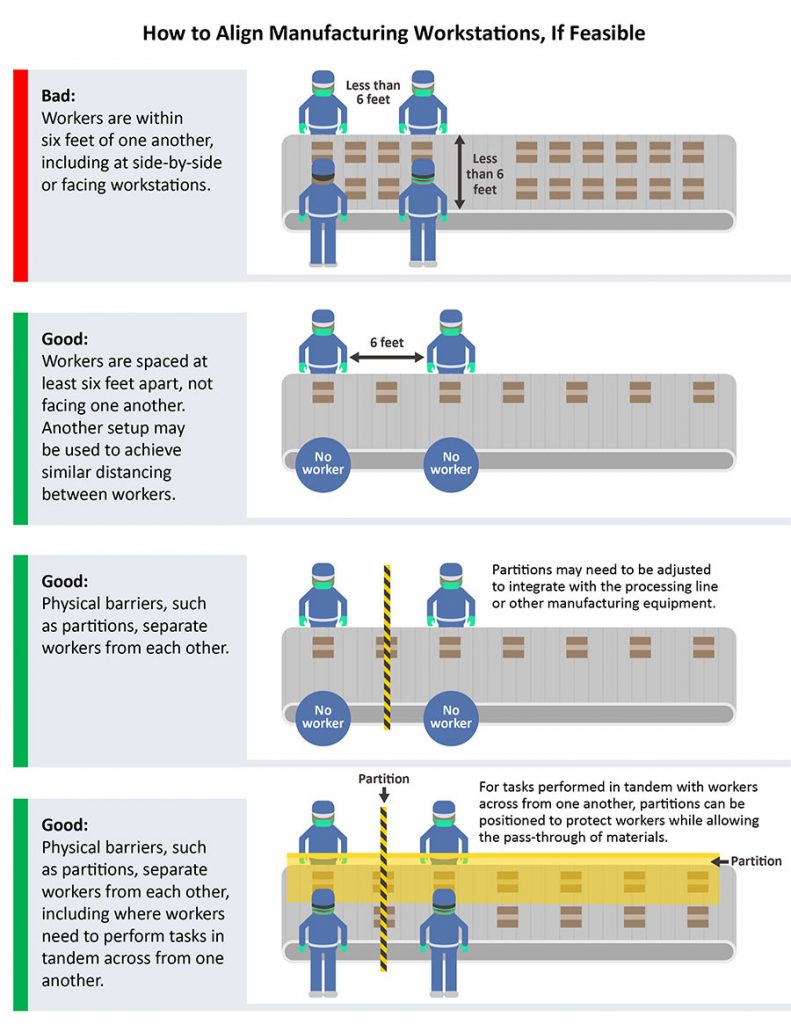 Your shop may also want to consider grouping together workers so that the same people are always working the same shifts. This may reduce the spread of COVID-19 by minimizing the number of different individuals who come into close contact with each other over the course of a week.
In addition, limit facility access only to essential workers and eliminate any non-essential meetings. Encourage single-file movement with a 6-foot distance between each worker through the facility, where possible. Designate workers to monitor and facilitate distancing on production or assembly line floors. Stagger break times and arrivals and departures to avoid crowding.
As for hygiene practices, provide hand sanitizers and access to hand-washing stations. If not already mandated in your state, consider requiring employees to wear cloth face coverings. Face shields are also a good PPE option for employees.
Finally, be sure to educate and train employees on recognizing the signs and symptoms of COVID-19 infection as well as ways to avoid infection. Topics to cover include:
Signs and symptoms of COVID-19, risks for workplace exposures, the spread of the virus, and how workers can protect themselves;
Proper handwashing practices and use of hand sanitizer stations;
Cough and sneeze etiquette; and
Other routine infection control precautions (e.g., signs and symptoms of COVID-19, putting on or taking off masks or cloth face coverings, and social distancing measures).
For information on properly cleaning facilities, view our recent article.