Quality interior signage tells customers exactly who they're dealing with.
Imagine, if you will, walking into a business for the first time, maybe a doctor's office, a dental firm, or a hair stylist. As a new customer, you look for cues about the kind of space you are in, and the quality of work that is to be provided.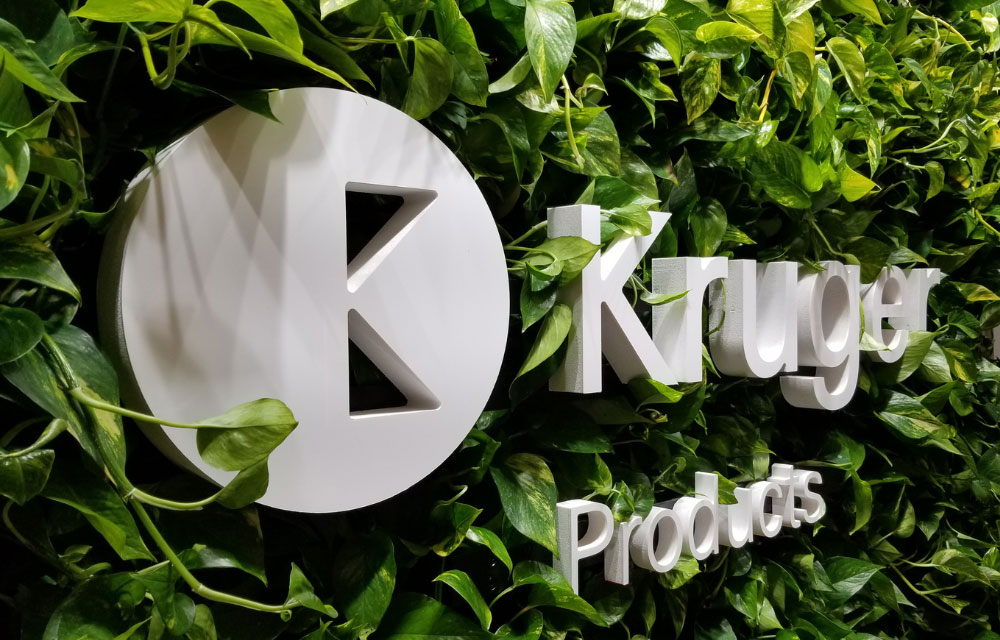 Then you see high-quality signage mounted on the wall next to the front desk—a cool logo and the name of the firm. Instantly, your skepticism drops a notch, or two or three. The sign instantly conveys a sense of professionalism.
Professional interior signage instills confidence among customers and reassures them of a business' credibility—and laminate signage is the perfect place to start. For signage shops it's a must to offer, both in terms of your ability to better serve your customers and to generate additional revenue.
"Laminate signage is an excellent bridge for customers such as law firms, who desire a high-quality look while accommodating a specific budget," said Sarah Sachs, associate product manager at Gemini, a leading manufacturer of interior laminate signage. "Some customers want a metal look but turn to laminate because they can still achieve a clean, sharp look, without the heavy weight or expense of metal materials."
The wide range of options that laminate signage offers is a huge plus, but it can feel overwhelming for some sign shops. To get you going on the right path, signage experts at Gemini offer five essential tips for signage shops to better serve their customers with interior laminate signage:
1. Environment Matters
Signs are built to make a statement, not blend into the background. When determining the logistics of a new sign, consider where the sign will hang. The wall's color, texture, material, size, and lighting all factor into how your mounted laminate sign will appear. (More on how to safely install your sign, here.)
"The last thing you want to do is sell a concept to a client and then realize there's no way that it can be mounted on the desired surface," said Kerri Eady, general manager and director of Sales at Gemini Canada. "It is important to have those conversations with the end user early in the process."
Bonus Tip: Gemini encourages signage shops to offer free physical samples to customers to let them see—firsthand—how a surface's color and texture, in combination with lighting will look when mounted, to make absolutely sure it meets (or exceeds!) a customer's expectations.
2. Consider Workspace Applications
As more workplaces transition back to in-person, many HR professionals and office managers will take one step back into their time capsule-like workplaces, which haven't been touched in two years, and experience a brief moment of horror. They then immediately sense that some T.L.C. will be necessary to entice employees to make the commute to the office.
"Employees don't want to enter a dreary office and wonder, 'Why am I leaving my nice home office that I've made this comfortable space, just to come into a cookie-cutter corporate world?' They want their workspaces to be welcoming," said Sachs. "There is so much opportunity for signage shops to build a customer base in this space, considering all of the design opportunities to make a business seem fresh, new, more exciting, and more modern."
3. Consider a 10% – 30% laminate signage business ratio
So how does laminate signage fit into your overall business sales? Eady and Sachs recommend between 10% to 15% of a smaller signage shop's dimensional, unlit product sales should be laminate signage. However, the experts also note that customers who do a lot of wayfinding and reception work have the potential to reach 30%.
4. Embrace Thinking Outside the Box
Laminate signage is versatile by nature, so don't be afraid to let your creativity flow and really push the envelope with your design.
"Never underestimate the opportunity for that 'wow factor' available with laminate," said Eady. "One of our customers required a series of wayfinding signs for a hotel complex, and they needed a very unique wood finish. Because of the volumes, they were able to digitally produce the wood finish that they wanted. We then produced the finish in sheet form, which allowed us to laminate it to the surface of acrylics and create all the custom work that they wanted to do. The imagery on it was just fantastic. It looks great."
5. Look to the Future
Laminate signage is evolving—new colors, new textures, and new applications. Gemini is at the forefront of defining what's next. Eady and Sachs think two main trends will drive the future of laminates: 1.) customers that are embracing environmental sustainability and want to do business with suppliers that share their values; and 2.) the expansion of laminate signage for a multitude of other uses. Keep an eye on these trends as they progress so you can stay ahead of the game.
Not Sure Where to Start?
The interior laminate experts at Gemini can help signage shops get up to speed fast in selling and servicing interior laminate customers.
"Many signage shops want to offer laminate signage but have no idea the extent of what is possible to do with that medium," said Eady. "It's our commitment at Gemini to serve as a guidebook for sign shops to help sell more signage that their customers absolutely love."
Bonus Tip: Check out Gemini's online essentials guide for technical resources including specifications, product drawings, mounting and installation instructions, and more.
Drive Profits and Exude Professionalism with the Help of Gemini Sign Experts
Whether you're well-versed in the land of laminate signage, or you're as green as they come, Gemini can get you where you want to go. Explore laminate signage offerings and connect with genuine experts in the craft, here.