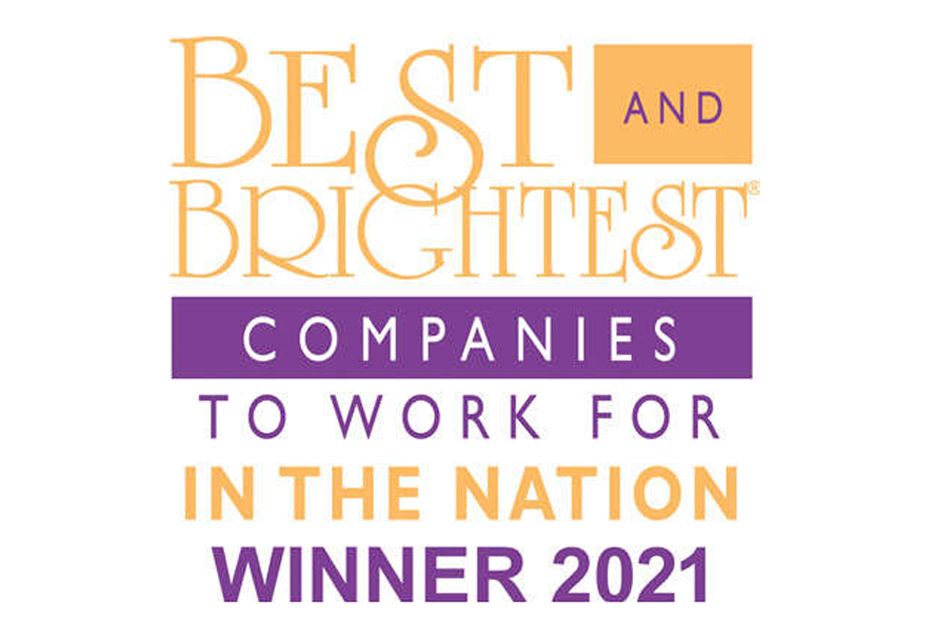 Orbus Exhibit & Display Group®, a North American wholesale supplier and manufacturer of display, exhibit, graphic, and event solutions, is excited to announce it has been named one of the Best and Brightest Companies to Work for in the Nation for the seventh consecutive year.
Out of 1,500 nominated companies, 167 winners were chosen based on survey score in comparison to the National median.
Orbus employees are surveyed by Best and Brightest to rate Orbus on the following:
Employee Compensation & Benefits
Employee Enrichment & Engagement & Retention
Employee Education & Development
Recruitment, Selection & Orientation
Employee Achievement & Recognition
Communication and Shared Vision
Diversity & Inclusion
Work-Life Balance
Community Initiatives
Strategic Company Performance
"The Best and Brightest is a powerful community of elite leaders who share ideas and practices, and have proven they are employers of choice. Best and Brightest winning companies have also been a voice for important actions in creating a sustainable culture that works, ensuring the wellbeing of their employees come first," said Jennifer Kluge, president and CEO, Best and Brightest Programs.
"Orbus is immensely focused on Environmental, Social and Governance (ESG) and the impact it has on its employees, customers and the communities where it operates," said Gary Keefer, CEO of Orbus. "The National Best & Brightest accolade affirms Orbus' commitment to demonstrate best practices and be leaders in employment standards, year after year. We are very proud of this achievement."
—Press Release