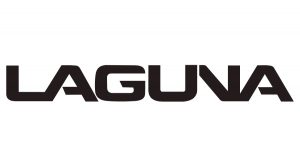 Laguna Tools has announced that they are expanding the line of products that made them famous over 35 years ago: professional-quality industrial woodworking machinery.
Founded in 1983, Laguna Tools has provided top-quality woodworking machinery to professional woodworkers all around the world. The superior performance of their heavy-duty bandsaws, panelsaws, jointers, planers, sanders, edgebanders, etc. is legendary.
Over a decade ago, they expanded their product line to include a very successful CNC division – which itself has expanded into include CO2 lasers, fiber lasers and plasma machines.
Around this same time, they also created a wholesale network and developed an entire line that was designed specifically for the high-end hobbyist and light industrial market. The introduction of that line has been extremely successful as well. Today Laguna machines can be found at over 400 dealers all over the world.
Rick Kerrigan, Laguna's Industrial Division Sales Manager, states, "Listening to our customers demand for an even broader line of professional industrial machines, we have created a new division that will focus specifically on the development of these products. Since day one our tagline has been 'Thriving on Innovation'. We are very excited to meet the industries need for the high-quality equipment Laguna is known for".
He added that they have made it easier than ever to acquire your favorite machinery by not only lowering the price of every industrial machine in their line, but also creating an easy on-line ordering system with affordable flat rate shipping. If you prefer to buy from your local dealer, they will be able to offer the same pricing as well.