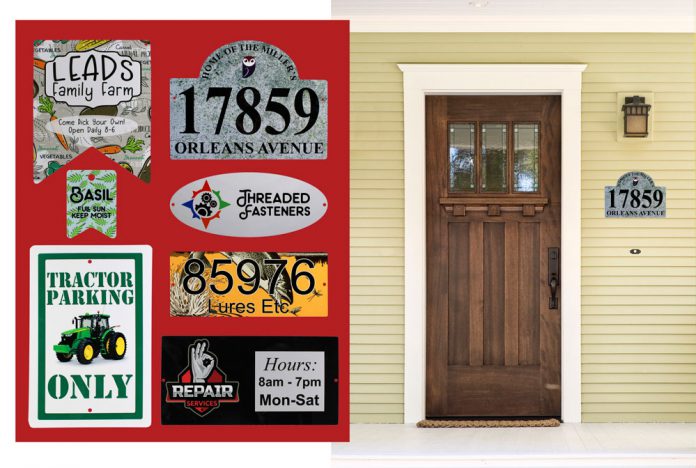 Condé Systems has introduced exterior grade aluminum building signage to its DyeTrans ®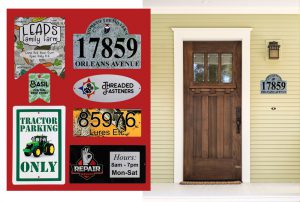 family of sublimatable products. The new .045-inch thick gloss white aluminum sign blanks from Unisub ® are UV-rated for an expected outdoor life of up to three years and come complete with holes for hanging or mounting (hardware not included).
In addition to the 5-inch-by-12-inch rectangle, 8-inch-by-16-inch rectangle, 11.5-inch-by-15.25-inch arched rectangle, 5-inch-by-12-inch oval, and 10-inch-by-12-inch bunting signs, Condé will exclusively offer a 12-inch-by-18-inch rectangle parking sign and a 1.75-inch-by-2.4-inch garden bunting sign. View an informative video on these products.
With an emphasis on dye sublimation technology and the sublimation printing process, Condé Systems has become the recognized leader in the personalized products industry by offering everything needed to get into the photo gift business including transfer systems, production software, blank imprintables, transfer paper and supplies, and instructional videos.
Condé's large collection of videos are available at www.condetv.com to help screen printers, sign makers, embroiderers, pad printers, engravers, photographers, and artists expand their current product offerings to include full-color, photographic quality gifts and awards. During all stages of product selection, sales, and post sales, Condé offers expert knowledge and superior customer support.