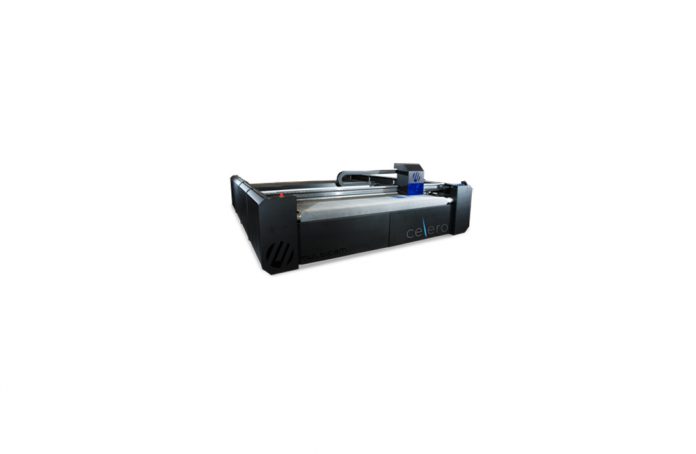 Multicam is excited to introduce the Celero as the newest addition to its already extensive product portfolio. The Celero Digital Finishing system is engineered to provide end-users with unparalleled performance as well as pristine cut quality.
Seamlessly balancing speed and precision, the Celero utilizes linear motors to reach acceleration speeds of 1.2 Gs as well as 12,000 inches per minute maximum traverse speed.
This Digital Finishing system offers cutting speeds of up to 3,500 inches per minute, which substantially reduces sheet-to-sheet time and helps maximize production speeds and workflow.
Its unique modular design allows for easy transportation through double door entryways but offers a robust 3-by-4 meter (9.8-by-13.1 feet) cutting area for large projects.
The Celero also features a conveyor system for easy loading or unloading of material as well as automatic tool changing capabilities for both the spindle and knife.
"We are thrilled to present the next generation of Digital Finishing systems to our MultiCam family. The new Celero is without a doubt a game changer for CNC technology as a whole. By incorporating MultiCam's outstanding reputation for excellent motion along with our new high-powered linear motion system the Celero brings unprecedented speed and superb cut quality all while achieving much lower noise levels. The future looks bright for the Celero as it can offer customers a much more efficient platform for their production floors," said Multicam Chairman/CEO David Morse.
For more information, visit www.multicam.com/cnc-celero.