According to industry experts, the product customization and personalization market may still be in its infancy, but it is growing at a rapid pace. This is thanks to increasing customer demand and adoption of technologies like laser engravers, and it doesn't show any signs of plateauing anytime soon.
Detailed designs incorporating text, logo, images, photos, and other decorative ideas can be created in CorelDRAW® or Adobe® Illustrator® and exported to a laser engraver for incredibly precise engraving, marking, or cutting. The most common engraveable substrates include wood, leather, anodized aluminum, metal, glass, and especially acrylic. (Note: Avoid objects or materials that can release harmful fumes or gases—such as PVC—and be sure to further investigate that materials listed as "flame-retardant" don't include the dangerous bromine.)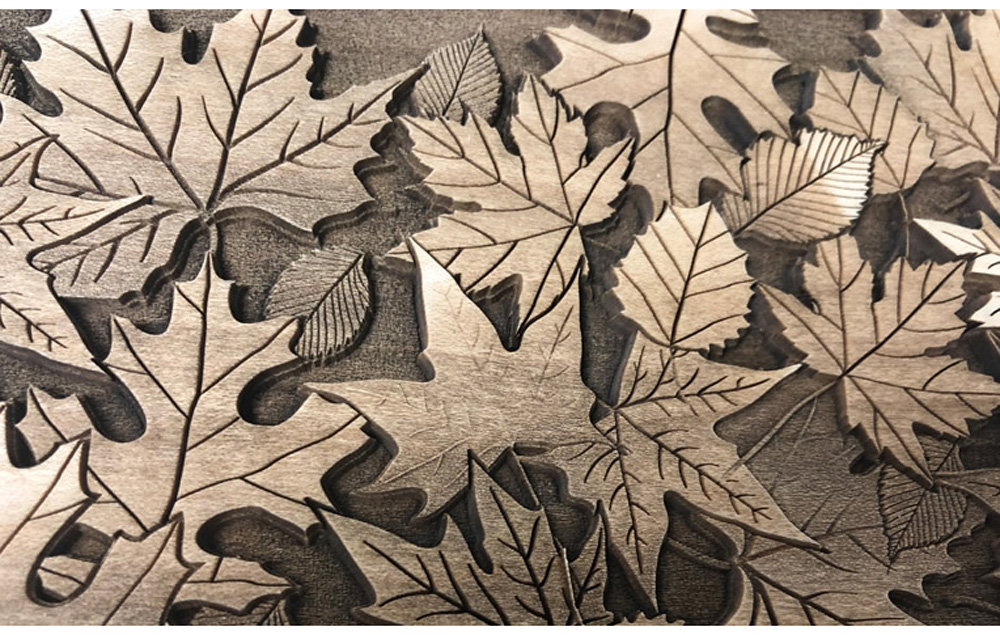 Adam Voigt, marketing and sales director at Kern Lasers, estimates that, within the retail/point-of-purchase industry, 70 percent of his company's customers are engraving acrylics in some sort of fashion. "Some of them are creating P-O-P displays, signage, lighting fixtures, internal parts, and more," he says. "Without giving away customers' secrets, it is important to know which direction your industry is growing and what you can add to set yourself apart.
"Being able to cut metals such as aluminum, stainless and mild steel and adding these elements to signage or P-O-P displays with only one machine can enhance your output and ability to customize in your shop."
While retail stores are discovering they can increase profit margins by employing laser engravers to customize/personalize a variety of products for their customers, Kevin Rosen, application specialist at Roland DGA, adds, "Sign shops can focus their engraving services on customers who want to customize items they are currently purchasing for promotional/advertising purposes, such as business cards, phone cases, luggage tags (acrylic or leather), smaller signs, key chains, and more."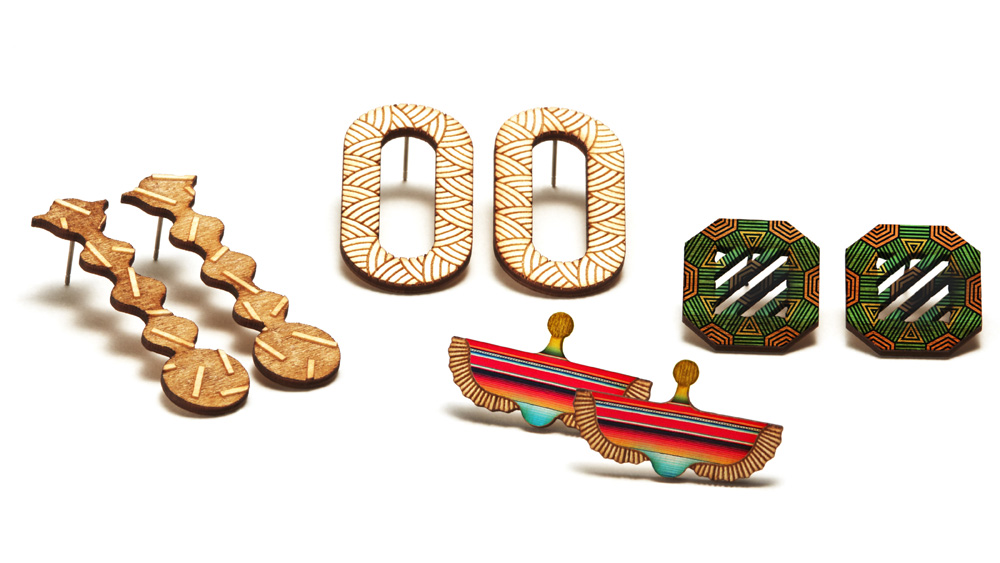 Rosen reads off products like giftware, merchandise, and trophies to electronics, jewelry, and fashion accessories as other laser-engraved products sign shops can offer. "The print service provider can create products from scratch with a laser engraver or add value to existing products," he says. "By integrating [this hardware] into the shop's current workflow, the PSP can diversify his or her portfolio and offer more options to customers, which will allow for increased revenue and greater profitability."
But to achieve success in this field, experts agree that you must first do your homework and determine how you want to use a laser engraver to fit in with the personalization markets around you.
"You need to understand your customers and recognize your target market's needs here," advises David Stevens, Industrial Applications manager at Trotec Laser. "It is important that your company finds its image and that you keep your messaging clear and consistent, in order to make it memorable."
Marketing is one of the most important elements of any business plan, and it is just as crucial when trying to build long-term business relationships and loyal customers. If you want to increase laser engraving sales to them, you have to let them know about your capabilities.
Targeted customer awareness concerning laser engraving generally starts with traditional marketing channels like storefront ads, in-store graphics, Web site promotions, and emails and e-newsletters.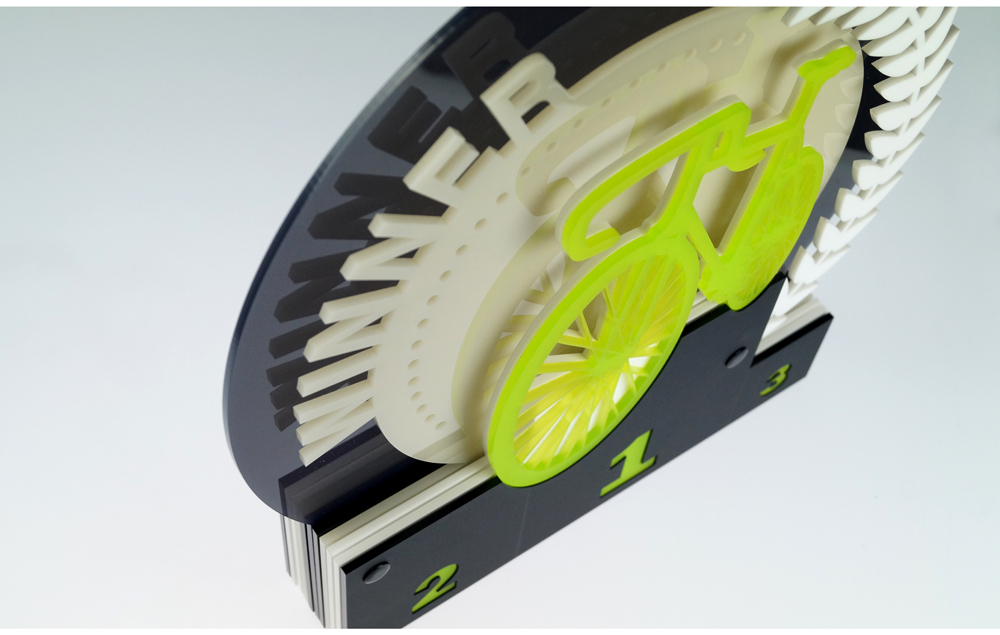 "Expose potential customers to the various possibilities by having engraved samples highly visible throughout the shop," suggests Rosen. "There's nothing better than showing prospective customers the various types of unique products laser engravers can create."
Stevens adds that shops equipped with engravers can participate in selling at local commerce events to gain exposure and recognition within the community around them. "Beyond that, you should engage across multiple social media platforms and establish your online presence," he says.
Voigt finds that marketing laser engraving services really goes back to the individual and what it is they want to do and achieve with this equipment. Each sign shop has its limits and its capabilities that they can achieve. "Depending on the wattage of the laser, the size of the laser table, and other machinery, the best way to market yourself is to market your capabilities," he says. "With wattages up to 400w and tables sizes up to 80-by-120 inches, your capabilities and your artistic imagination can go a long way.
"Our customers will talk or advertise about jobs they took on that others could not do. This is common for our customers with large format machines of higher wattages."
Big markets for laser engraving include retail, recreation, and hospitality. Stevens says that trends and markets in the laser industry are constantly changing, citing that laser marking tumblers or vacuum-insulated drinkware is currently popular. "This has become a lucrative application in recent years since these products help reduce single-use plastic," he says. "This trend shows no signs of slowing down, as eco-friendly products are becoming more popular.
"Similarly we are also seeing an increase in laser-marking metal straws. As a handful of states outlaw single-use plastic, restaurants and other businesses are requesting laser-marked logos onto their metal straws."
Voigt has noticed that the educational market has really picked up interest in laser-engraved wares. "We have seen multiple colleges and universities using our systems in different ways. Engineering, aerospace, architecture, and design are just a few applications that we have seen grow in the education industry," he says.
Rosen adds that Roland's laser engraving equipment is being used by schools as teaching aids in their STEM (Science Technology Engineering Mathematics) educational programs and small-scale Fab Lab workshops.
Voigt comments that repeat sales within the manufacturing industry have definitely picked up, "It seems like customers get a machine and then find other products or processes that can be improved by integrating a laser."